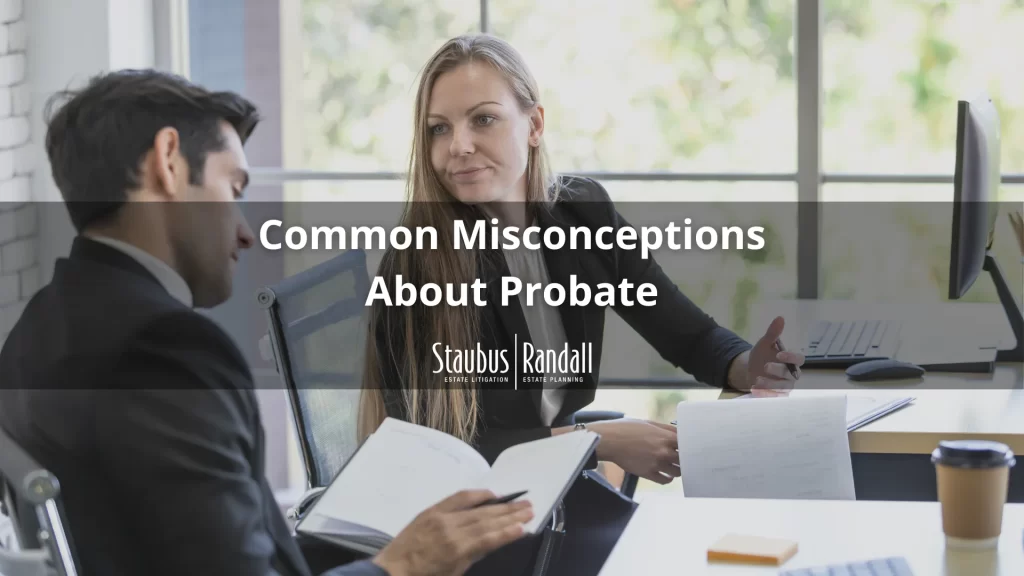 When someone dies, their last will and testament must enter probate. A probate judge reviews the will to confirm its validity and authorizes the executor to administer the estate.
The thought of putting your family through probate can be upsetting and stressful. You want your loved ones to receive the assets they deserve without enduring a complicated legal process. However, probate isn't as scary as it might seem.
Below are the most common misconceptions about probate in Texas.
1. The State Takes Every Possession if There Isn't a Will
One of the most common misconceptions about probate is where a person's belongings end up if they die without a valid will. Many think the state will assume ownership of everything, and surviving family will never receive any assets.
However, that's not true. According to Chapter 201 Subchapter A of the Texas Estates Code, an estate passes to surviving heirs by intestate succession if there isn't a will. That means your assets will be distributed to your spouse, children, parent, and other individuals in your line of succession.
Intestate succession isn't a problem for some people. However, if you're not close to your family or want specific assets to pass to one heir over another, creating a will and naming beneficiaries is crucial.
2. Probate Takes Years to Complete
The probate process can take some time. However, it doesn't necessarily take years. It might take a while if someone contests the will or files a lawsuit against the executor for misconduct.
The length of probate also depends on the size of the estate. Typically, probate can take about six months or up to a year for the judge to approve the administration of the estate.
3. The Oldest Child Must Be the Executor
Choosing your oldest child as the executor of your estate might make sense. However, it isn't a law. You can appoint anyone as the executor of your estate if they meet the requirements.
Your executor can be a sibling, parent, friend, or coworker. They must be at least 18 years old and of sound mind. They must also not have a conflict of interest or have been convicted of a state or federal felony.
4. Estate Taxes Will Drain the Estate
Estate taxes are a real thing. Administering an estate requires paying taxes, debts, and other obligations. However, Texas does not impose an estate tax.
The federal estate tax only applies to estates worth over $12,060,000 as of 2022. Starting in 2023, an estate is subject to federal estate taxes if the value is over $12,920,000. Unless your estate exceeds those tax exemptions, you don't have to worry about your family using most or all of your assets to pay taxes.
5. Avoiding or Minimizing Probate Isn't Possible
Your entire estate can't avoid probate. Probate is necessary to validate your will. However, you can set up parts of your estate to avoid probate, so some of your assets transfer automatically upon your death.
How to Avoid Probate in Texas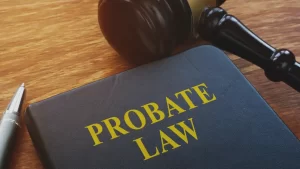 Multiple options are available for minimizing probate assets so beneficiaries can receive property without waiting for the court to authorize the distribution. You should consider these options while creating your estate plan to prevent your family from encountering complications:
Revocable living trust – A revocable living trust is a type of trust you can control while you're alive. You can transfer and remove assets, change beneficiaries, and revoke the trust at any point during your lifetime. When you die, the assets held in the trust will pass directly to your named beneficiaries according to the instructions in your trust agreement.
Joint ownership with a right of survivorship – Two or more people can own property and establish joint ownership with a right of survivorship. It gives the surviving owner control of the asset upon the other owner's death.
Transfer-on-death (TOD) deed – You can use a TOD deed for real estate, brokerage accounts, motor vehicles, and qualified securities—ownership transfers to your named beneficiary or beneficiaries when you die.
Beneficiary designations – You should complete a beneficiary designation form on your financial accounts. Your beneficiary can access the funds after you pass away without going through probate. You can include a beneficiary designation for savings bonds, life insurance policies, securities accounts, retirement plans, and bank accounts.
Get Help with Your Estate Plan
Estate planning is time-consuming. You must complete all necessary documents according to the requirements of state law. Errors can cause significant problems for your family, leading to will contests, creditor claims, and other legal disputes. You can make the process easier for your loved ones by establishing a well-prepared estate plan with an experienced probate lawyer in Dallas, Tx.
The Dallas estate planning attorneys of Staubus and Randall have over 100 years of combined experience in estate planning. We can help protect your assets and your family's future. Call us at 214-691-3411 to schedule a consultation today.