If you face a dispute with an heir, executor, or another party involved in your family member's estate administration, contact Staubus and Randall immediately. We might be able to represent you in your case and resolve the issues you encountered.
Losing someone you love puts you on an emotional roller coaster. Unfortunately, you could also face legal challenges while handling their estate. Although you want to grieve your loss, you may be responsible for managing financial matters and other circumstances while settling your family member's estate, or you could have discovered some errors in the way the estate has been handled. It can be stressful to deal with, especially if a dispute arises within the family.
A person's death can create problems between members of the family. The distribution of assets is often a contentious situation. A relative might believe they're entitled to specific property instead of someone else, or an heir could pursue legal action if they're not in the will. There can also be disagreements over how the executor of the estate handled their responsibilities.
You can count on Staubus and Randall to provide the representation you need during this stressful time in your life. With over 100 years of combined experience, our Forney estate litigation lawyers know how to resolve matters regarding estate administration.
Call us at 214-691-3411 to schedule a consultation, or reach out to us online today.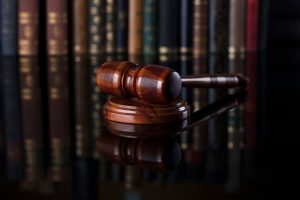 Why Choose Staubus and Randall?
Moving forward with litigation without assistance from an experienced attorney could negatively impact your case. Estate litigation is complicated to navigate if you don't understand state laws and procedures. You could end up without the property you're entitled to if you make an error while administering your relative's estate.
Many people face a range of obstacles after a loved one's death. If the executor or administrator mismanages the estate, you could pursue legal action. Staubus and Randall will protect your rights and remain in your corner throughout court proceedings. You can depend on us to be your advocate and protect your rights.
At Staubus and Randall, our estate litigation lawyers in Forney, TX, know how to represent clients in their estate-related matters successfully. Anyone with contested interests in a deceased person's estate could face a contentious courtroom battle. You need a knowledgeable attorney to guide you through will contests, property distribution, breach of fiduciary duty, or another issue involved in your case.
Cases Staubus and Randall Handles
Staubus and Randall could represent you in any case associated with estate litigation. The most common are below.
Claims by Creditors
Creditors could pursue a collections action against your loved one's estate if they owed money when they died. The creditor could decide to file a claim to recover a portion of the estate to pay off the owed debt. This can significantly delay the probate process, preventing the surviving family from receiving assets left to them.
Staubus and Randall has experience representing beneficiaries, executors, and administrators in creditor claims. We can protect your rights and interests while determining how to pay off the collections agency.
Breach of Fiduciary Duty
An administrator, trustee, or executor of a deceased person's estate is responsible for administering the estate while fulfilling their fiduciary duties. This person must base decisions on the deceased's wishes and transfer specific assets to the named beneficiaries according to the will or trust documents.
When the trustee, executor, or administrator places their interests over the interests of others during the administration of an estate, they are in breach of their fiduciary duty. Common examples include:
Combining personal funds and estate funds
Distributing assets to themselves instead of an heir or beneficiary
Ignoring deadlines regarding time-sensitive matters during estate administration.
Will Contests
Grieving is necessary after a loss. However, if your loved one has an estate, you must focus your time and attention on going through probate to determine whether the will is valid. If you believe a mistake occurred during the execution of the will or your relative left property to the wrong person, you could challenge the validity in court.
You could contest a will's validity if you're an interested person, such as an heir, devisee, or a person with property rights in an estate. One of the grounds below must exist for you to be eligible to pursue this type of claim:
Revocation
Undue influence
Fraud
Mistake
Improper execution
Lack of testamentary capacity
Heir and Beneficiary Disputes
Death is often shocking and unexpected. Even if you knew your loved one was ill, their death could still take you by surprise. It's challenging to prepare for the inevitable no matter what you do. If you've been omitted from the will and believe you should have been one of the beneficiaries, Staubus and Randall could file a kinship dispute on your behalf and gather the necessary evidence. You must prove you had a relationship with the deceased to receive the assets you believe you're entitled to.
Other Disputes
Our Forney estate litigation lawyers also know how to handle matters involving:
Formal accounting
Conservatorship disputes
Estate accounting
Guardianship disputes
Will distribution claims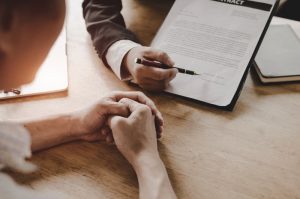 Frequently Asked Questions
You must follow specific procedures and deadlines while pursuing an estate case. Staubus and Randall wants you to understand your legal rights and the obstacles you could encounter. We've answered some of the most commonly asked questions below, so you'll have an idea about how to navigate an estate litigation matter.
Do I have to go through mediation?
The judge might order you to resolve your dispute through mediation before you file a lawsuit. However, mediation is also optional in other scenarios. Settling your legal matter outside of court might be beneficial.
During mediation, a mediator facilitates arrangements between opposing parties. They can communicate relevant information, suggest solutions to the issue, and oversee the execution of an agreement.
Is there a deadline to contest a will?
Yes. You must file your lawsuit within two years of the date the will enters probate. However, it's often better to challenge the validity of a will before the probate process begins. Since probate involves a judge validating a will, you could benefit from pursuing legal action before that happens. Our team has the experience you need.
Can I get money from the estate for litigating an estate matter?
If you're the personal representative of the deceased's estate, you could recoup the cost of hiring an attorney. According to Texas Estate Code 352.051, you could receive compensation for the necessary and reasonable expenses associated with:
Managing, preserving, and safekeeping the estate
Attempting to collect or collecting claims or debts
Recovering or trying to recover property with a title or claim by the estate
Contact Us
Whether there's a dispute involving your loved one's estate or another issue, you should contact Staubus and Randall immediately to discuss your legal options. Call us at 214-691-3411, or contact us online now to schedule a consultation with one of our estate litigation lawyers in Forney, TX.