Dallas Executor Fee Claims Attorneys
Serving as the executor of an estate is time-consuming and often challenging. If you are an executor, you should be aware that you are entitled to compensation for carrying out the duties that are assigned to you. This compensation will come directly from the estate.
You should also know that there are certain costs that you may need to pay out-of-pocket, which will then be reimbursed through the estate.
If you are the executor of somebody's estate, the experienced Dallas estate litigation attorneys at Staubus and Randall can help you carry out your duties and obligations. Our legal team can also help you calculate and claim your executor fees and recover the expenses you incurred during the probate process. Contact us today at 214-691-3411 to schedule a consultation with a qualified executor fee claims lawyer.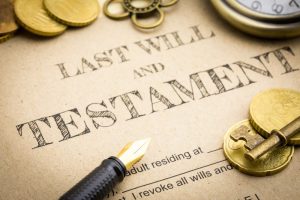 What Duties Does an Executor Have in Texas?
An executor is responsible for carrying out duties relating to administering, distributing, and wrapping up a decedent's estate. Texas law requires that an executor fulfill the following tasks:
Locate and notify beneficiaries named in the will
Notify the decedent's creditors
Identify, collect, and take an inventory of all the decedent's assets
Take steps to maintain and protect those assets
Pay the decedent's outstanding debts
If appropriate, bring a wrongful death suit
Complete pending legal action the decedent was involved in
Prepare and file taxes
Account for assets and payments made by the estate
Distribute these assets as outlined in the will
What Are the Executor Fees in Texas?
According to the Texas Estates Code, an executor's fee is up to five percent of the total financial transactions of the estate. If the executor settles an estate worth $300,000, for example, they are entitled to up to $15,000 in executor fees if they have carried out their duties correctly and honestly.
The amount on which this calculation is based excludes certain assets, such as any amount in cash that the decedent owed at the time of death, as well as any cash the decedent held in a checking or savings account. The amount also excludes life insurance proceeds and assets with named beneficiaries.
It is important to note, however, that this five percent limit is a state law that is applicable if there was no mention of compensation in the decedent's will or if there was no will at all. When creating the will, a testator may agree on their own fee with their chosen executor if they wish. The courts will uphold any amount set forth in a legally valid will.
Furthermore, if the executor feels that the five percent amount is insufficient for the amount of work they have put into administering and distributing the estate, they may be eligible to petition the probate court for a more substantial fee. Contact us today.
Can the Courts Deny Executor Fees?
Probate courts may deny compensation to the executor if the executor has not performed their duties in a prudent and honest manner. The same may happen if the executor is relieved of their duties prematurely.
Can an Executor Choose to Waive Their Fees?
An executor may elect to forfeit their fee at any time. In fact, this can be a good idea if the executor is also a beneficiary of the estate. Waiving executor fees can be a way of ensuring that they avoid any potential conflicts of interest.
What Transactions May an Executor Be Reimbursed For?
Many of the tasks that an executor must carry out can cost money. They may choose to pay for these things out of their own pocket and receive reimbursement later. Alternatively, they may use estate assets to pay these costs. It is important to have clarity about what you may pay for through the estate without conflicting with your fiduciary duties.
The Texas Estates Code outlines three categories under which you may be reimbursed or use estate funds:
Maintaining the Estate – You are welcome to use estate assets or to be reimbursed from the estate for costs associated with maintaining assets in the estate. For example, you may want to pay to keep insurance on the house in order to maintain the value of the property. Using estate funds to keep harm from coming to the property is a fulfillment of your fiduciary duties.
Collecting Assets – In many cases, it can be costly to find and collect assets that are owned by the estate. Expenses such as shipping, travel, and accommodation costs associated with the collection of assets count as reimbursable expenses for the executor.
Asset Recovery – The final category under which expenses may be reimbursed through the estate are costs associated with attempting to recover estate assets or claims held by the estate. If the estate has claims that the executor must try to recover, the executor is eligible to be reimbursed for expenses related to that recovery. In some cases, however, it is more prudent to avoid recovering assets. This is especially the case if you would end up spending more money than the claim is actually worth when you are attempting to recover it.
When you are engaging in business relating to the above categories, it is important that you keep detailed records of your expenses so that you can demonstrate what the estate owes you in addition to your executor fees.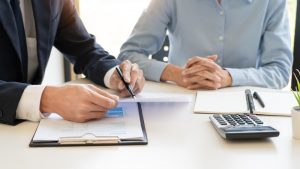 Contact an Experienced Dallas Executory Fee Claims Attorney
Fulfilling the duties of an executor is far from straightforward. It takes a lot of time and energy, and it can sometimes even be costly. Fortunately, you do not have to be alone in carrying out your duties as an executor. The experienced Dallas executor fee claims attorneys of Staubus and Randall are here to assist you with the legal complications, to help you meet filing deadlines, and ensure that you receive a fair amount of compensation for the difficult and often emotionally challenging work that your role requires.
Contact a member of our knowledgeable legal team today for a confidential consultation. Call us now at 214-691-3411, and we will talk you through your options.