McKinney Estate Litigation Lawyers
If you're not satisfied with how someone handled your loved one's estate or are facing a family dispute, contact Staubus and Randall immediately. We might be able to represent you and resolve the issue with the administrator, executor, or relative.
You face a range of challenges when you lose someone you love. You not only have to grieve their death but also deal with the responsibility of their financial and legal matters. Between making arrangements for their funeral and managing the distribution of their estate, you don't want to find yourself in the middle of a contentious battle with family.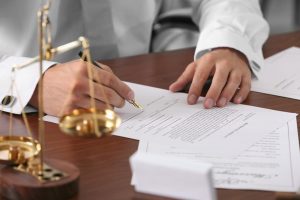 Unfortunately, many people experience challenges while distributing a loved one's estate following their death. You might have been left out of the will, or another relative believes they should receive an asset that wasn't left to them. Additionally, issues with the executor or administrator of the estate could arise if they didn't meet their obligations.
Whether the matter is big or small, you should have an experienced legal team by your side to provide the legal representation necessary to handle the litigation process. Our McKinney estate litigation lawyers have more than 100 years of combined experience representing clients in cases involving complex estate matters.
Call Staubus and Randall at 214-691-3411 today to schedule a consultation and learn more about your legal options when facing an issue with your loved one's estate.
Why Hire Staubus and Randall?
Handling estate issues can be a complicated and confusing process. If you don't know your rights or the state laws that apply while administering your loved one's estate, you could walk away without the assets you rightfully deserve. Going through estate litigation without a legal team in your corner to walk you through each step can present challenges you don't know how to handle.
You will likely face an uphill battle while pursuing a case against the person responsible for mismanaging your deceased relative's estate. You need an experienced estate litigation lawyer in McKinney, TX, from Staubus and Randall to be your advocate and complete every step of the process on your behalf.
At Staubus and Randall, we know administering a loved one's estate can turn ugly if any surviving family members have an issue. Disputes regarding a breach of fiduciary duty, the distribution of property, or another problem can lead to a legal battle that divides the family. You should contact us if you need to take your case to court, so we can advise you about the available options.
Common Disputes Staubus and Randall Can Handle
The McKinney estate litigation lawyers of Staubus and Randall can represent clients in various types of estate litigation cases, such as:
You can challenge a will if you believe it's invalid. You must base your case on one of these grounds:
Claim Pursued by a Creditor
If your loved one owed debts when they died, creditors could come after the estate for payment. Unfortunately, if a credit pursues a claim, it could delay the process of distributing assets to beneficiaries and heirs. You should enlist the help of an estate litigation lawyer in McKinney from Staubus and Randall to fight against the claims made by the creditor if you're a named beneficiary, administrator, or executor.
The administrator, executor, or trustee of an estate must uphold their fiduciary duty while handling a deceased person's estate. They should base their decisions on the deceased's final wishes as set forth in the legal documents and distribute assets to all named beneficiaries.
Breach of fiduciary duty happens when an individual involved in administering the estate acts in their personal interests instead of acting in the interests of the deceased and their beneficiaries. The most common types of breach of fiduciary duty are:
Ignoring deadlines while handling time-sensitive issues regarding estate administration
Commingling personal funds and estate funds
Receiving an asset instead of distributing it to the heir or beneficiary
You can face a range of emotions when someone you love dies. Their death might have been shocking and unexpected. Although you're grieving, you need to take steps to receive the assets that are rightfully yours. However, you could discover your loved one didn't leave anything behind for you.
If you believe you deserve a specific asset from their estate, you could pursue a case in court. You must show proof of your relationship with the deceased. Unfortunately, that can be a challenging task. Staubus and Randall could represent you in a kinship dispute and gather the available evidence to prove you have rights to a particular asset.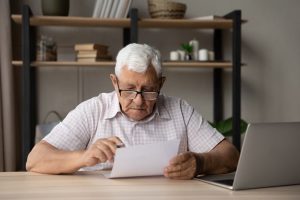 Our McKinney estate litigation lawyers can also handle estate litigation cases involving:
Formal accounting
Will distribution claims
Conservatorship disputes
Estate accounting
Guardianship disputes
Frequently Asked Questions Regarding McKinney Estate Litigation
Estate litigation is a complex legal matter. You probably have questions about the steps you need to take to resolve a dispute within the family. Staubus and Randall has answered the most common questions clients ask us below. You should review them to better understand how the process works, so you feel prepared. You can also call us at 214-691-3411 to schedule a consultation.
Is there a deadline to challenge the validity of a will?
If you believe your loved one's will is invalid, you could contest it. If probate has already started, you must file your lawsuit within two years from the date the will entered probate. However, you could file before the probate process begins. Since probate involves a judge validating a will, pursuing legal action before then could help your case.
Can I recover compensation for attorney's fees?
According to Texas Estate Code 352.051, the administrator or executor of an estate can receive compensation for reasonable and necessary expenses incurred during probate litigation.
Can I settle the dispute in mediation?
If you want to avoid taking your case to court, you could try to resolve the issue during mediation. Some judges even require it before you can pursue a lawsuit. Your estate litigation lawyer in McKinney, TX, from Staubus and Randall can assist you with mediation proceedings to try to reach your desired outcome.
Contact Staubus and Randall
If you encountered issues with your loved one's estate, do not hesitate to contact one of the dedicated and trusted McKinney estate litigation lawyers from Staubus and Randall. Whether you're a beneficiary, heir, administrator, executor, or family member, you can depend on us to fight for you.
Call 214-691-3411 right now to schedule a consultation.