Dallas Lawyers for Contesting a Will for Improper Execution
If you want to challenge the validity of your loved one's will due to improper execution, you should contact Staubus and Randall to discuss your legal options. You might have a case you can pursue in probate court to contest the will.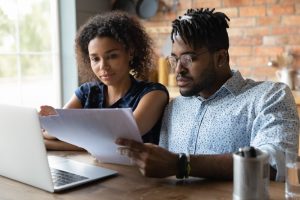 Improper execution means the testator, the person creating the will, did not sign the will, did not sign it in front of two witnesses, or the two witnesses didn't sign it. Texas strictly enforces what a person needs to do to execute a valid will. If it doesn't include all the necessary requirements, a beneficiary, heir, or another party could file a claim to contest its validity.
The Dallas estate litigation lawyers of Staubus and Randall have over 100 years of combined experience handling estate litigation matters. We're familiar with state laws and the legal procedures required to challenge a deceased individual's will. When you hire us, we will take over your case from start to finish so you can focus on grieving the loss of your family member. You should not be forced to handle this legal matter when you already face various other responsibilities.
For a consultation with an experienced and trusted lawyer in Dallas, call Staubus and Randall at 214-691-3411 or reach out to us online.
What Makes a Will Valid?
Under Texas law, a will is only valid if it includes the elements listed below.
Proper Execution
The testator, the person creating and executing a last will and testament, must put their final wishes in writing. There are two types of legally recognized wills in Texas:
Holographic will – A holographic will refers to a handwritten document with the testator's signature. It does not have to be signed in front of a notary public or witnesses.
Attested will – An attested will is a typed document. Typically, someone types it on a computer and prints it out for signature. The testator must sign it in front of two witnesses to be valid.
The two witnesses must be over 14 years old. They also cannot be anyone that would benefit from the will, such as an heir or named beneficiary.
Legal Capacity
Creating and executing a last will and testament requires the testator to be of legal capacity. The elements of legal capacity include:
Being 18 years of age or older;
Having been lawfully married; or
Being a member of the United States armed forces.
Testamentary Capacity
Testamentary capacity means the testator is of sound mind and has the mental capacity to understand the action they're taking by creating and executing a will. They should know the contents of the legal document and the effects it will have when they die. They must also understand the nature of the assets included in their will and who will receive them upon their death.
Testamentary Intent
Testamentary intent means the testator freely and voluntarily signs the will. There is no undue influence by someone else inducing the testator to execute their will.
For example, the will can be considered invalid if another person coerces or threatens the testator into signing.
Improper Execution of a Will
Improper execution includes two major factors:
The testator didn't sign their last will and testament correctly.
The testator didn't sign their will in front of two witnesses.
If your loved one died and you discovered they didn't execute their will correctly, you might have grounds to contest the validity. You should consult an estate litigation lawyer to determine whether you have a case to pursue.
Parties Eligible to Contest a Will in Texas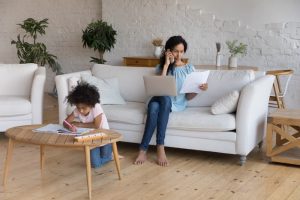 According to Texas statute 22.018, only interested parties are allowed to contest a will. Interested parties include:
A spouse, heir, devisee, creditor, or someone else who has a right to or claim against the administration of the deceased's estate
Any person interested in an incapacitated person's welfare, including any minor children
If you are one of these individuals and can prove the testator didn't execute their will correctly, you could file your case in probate court. You must have evidence to show your loved one's will wasn't signed or witnessed as required by state law. If you don't have the necessary evidence, you will likely lose your case.
Deadline to Challenge a Will
There is a timeframe for pursuing legal action if you believe the will is invalid. This is called a statute of limitations. The statute of limitations in Texas is two years. That means you must initiate your case within two years from the date the court enters the will into probate. Once the statutory deadline expires, you could lose your right to contest the validity of the will.
Probate is the legal process of a court reviewing and validating a will so the administrator or executor can distribute the testator's assets according to their wishes. You don't have to wait for probate to start to contest the will. In fact, it might be beneficial to initiate your case in court before probate because it has not been deemed valid by a judge yet.
Why Choose Staubus and Randall?
Since 1992, we have represented Dallas clients in their estate litigation cases. We understand the stress of finding out your loved one's will might not be valid and the overwhelming responsibility that comes with contesting it. Whether you're a spouse, heir, or another party, you can count on us to meet your needs and fight hard to try to reach your desired outcome.
Our legal team provides every client with the personalized attention and service they deserve. You will be our top priority while we're working on your case. We take a custom approach to every legal matter we handle to create the most effective strategy for every one. We have the experience and resources to get the job done.
Staubus and Randall has a reputation for our dedication to our clients and the results we've achieved. We hold an AV Preeminent® rating from Martindale-Hubbell, the highest rating lawyers can receive. Prestigious legal organizations also listed multiple lawyers from our firm as Texas Super Lawyers and Texas Rising Stars.
Contact Staubus and Randall Today
Contact Staubus and Randall right now if you want to file a lawsuit for the improper execution of your loved one's will. Whether the testator didn't sign the will correctly, or there weren't any witnesses, we could help you contest the will and try to prove it isn't valid.
Call us at 214-691-3411 to schedule a consultation with a Dallas estate litigation lawyer and learn more about what we can do for you.