When a loved one dies, and the execution of their estate plan begins, many disputes can arise among family members. Despite the decedent's creation of a good estate plan, problems can occur if a power of attorney doesn't perform their duties or someone's unhappy with the division and distribution of assets.
The most common disputes estate lawyers see include:
Bad fiduciary selection
A majority of disputes arise when the power of attorney, executor, or trustee doesn't correctly perform their duties when their loved one dies. That failure is called a breach of fiduciary duty. Common breaches include:
Failure to file tax returns
Using assets for personal benefit
Failure to provide tax and accounting information to beneficiaries
Dividing and distributing assets improperly
To avoid these issues, you should ensure your loved one chooses the right fiduciary during the process of planning their estate. Careful selection can ensure there's no breach of duty, and they act in the deceased's best interest.
Will or Trust Contest
When someone contests a trust or will, it's either because they don't think it's legally valid or believe someone influenced the creator into making decisions they didn't want to make.
To be legal, the creator of the will must sign under specific circumstances and in a particular manner. In Texas, the person must meet the following requirements:
Be at least 18 years of age;
Be of sound mind, meaning they're able to make decisions and understand the consequences of a will;
Sign the will themselves;
Signature of at least two witnesses; and
List at least one beneficiary.
Improper execution of a will is less common than undue influence. Many will argue that the creator of the trust or will made their decisions because of another party. The person accused of undue influence could be a friend, caregiver, professional advisor, or family member.
Distribution of property
Sometimes conflicts will arise when the creator of a will or trust intends to leave someone their property but dies before they can change their estate plan to reflect that decision. Other instances create conflicts when beneficiaries believe the distribution of property is unfair or inequitable.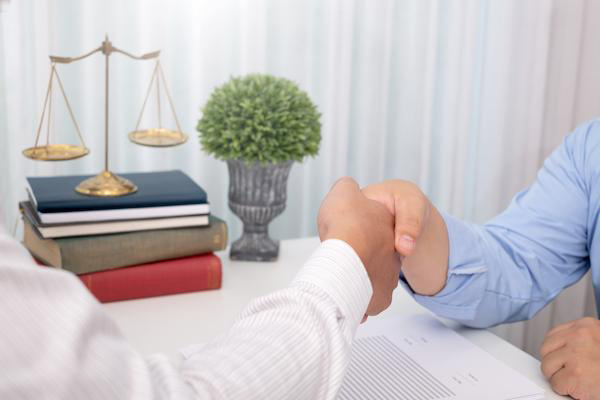 How should I handle estate law disputes?
If you come across the disputes listed above or any other types of disputes, there are options for resolving them. The remedy you choose will depend on the particular conflict and the people involved.
Remove the executor: If there's a problem with the executor of the estate, you might need to replace or remove them. Finding a replacement can be difficult, especially finding one that all parties are happy with. However, it's the best decision to ensure everyone is satisfied with how the estate gets handled. The best choice would be a neutral third party who doesn't hold any biases.
Litigation: To litigate a dispute, you must be an inheritor and have sufficient grounds for pursuing a lawsuit. Most people will litigate if they believe there was an improper distribution of the property or suffered a financial loss because someone mismanaged the estate.
Mediation: This is the best option for individuals who want to settle the issues amicably, timely, and inexpensively. Mediations usually bring about quick results and cost less than litigation. You also have complete control over the outcome because there isn't a judge or jury involved.