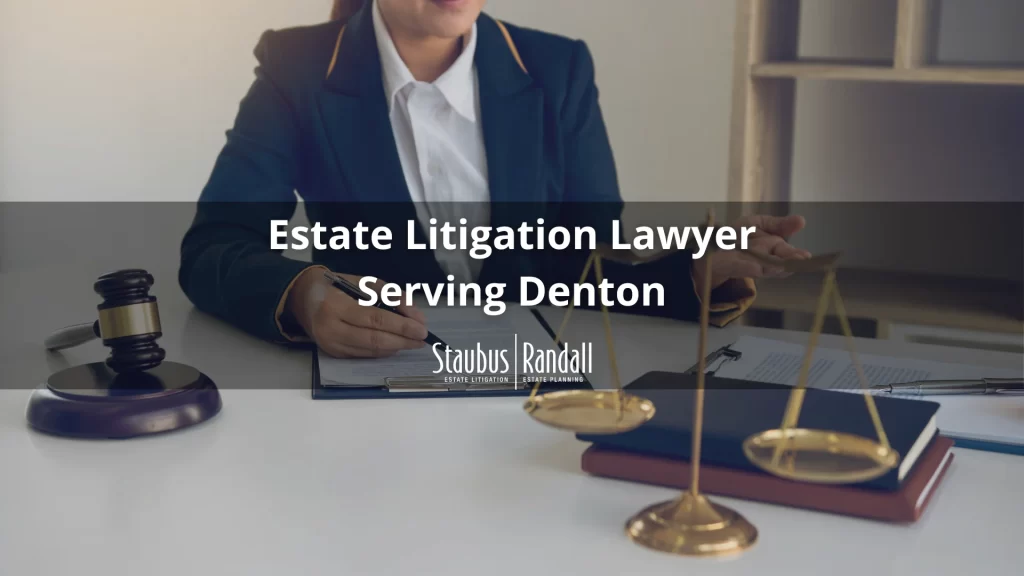 At Staubus and Randall, we understand that the loss of a loved one can be an incredibly difficult and emotional time. The grieving process can be overwhelming, and the added stress of dealing with legal matters can be daunting. Estate litigation can trigger unresolved family matters and conflicts, leading to tense legal disputes. Our attorneys are here to help you navigate the legal and personal complexities of estate litigation with compassion and professionalism.
If you are considering litigation over your loved one's estate, it's important to know that you're not alone. Disputes over wills, trusts, and estates can arise for a variety of reasons, and they can get complicated quickly. Our team of experienced estate litigation attorneys can help you understand your rights and protect your interests as you pursue your estate litigation case.
We understand that estate litigation can be a sensitive and emotional issue, which is why we take a personalized approach to every case we handle. We're here to listen to your concerns, answer your questions, and help you make informed decisions about your legal options every step of the way. Our goal is to help you achieve a fair and just outcome while minimizing familial stress and conflict as much as possible.
At Staubus and Randall, we're here to fight for your rights. Contact us today to schedule an initial consultation session and learn more about how we can help you with your estate litigation needs.
Overview of Estate Litigation
There are many reasons why survivors choose to litigate their loved ones' estates. For example, a family member might take legal action because:
They think that the decedent was coerced into modifying or creating a will, possibly because they were not of sound mind when they drafted or signed the document.
They believe there could be more than one will, and the version of the will being presented in court is not a valid one.
Disagreements arise regarding the proper heirs or beneficiaries of the estate.
How Staubus and Randall Can Help With Your Estate Litigation Case
Estate litigation law is a complex practice area, and many estate litigation cases have high stakes involved. When your loved one's final wishes are on the line, you want to hire a knowledgeable and experienced estate litigation lawyer to protect your interests. Your estate litigation lawyer can help you by:
Filing necessary paperwork with the court to initiate your estate litigation case – Filing inaccurate paperwork or failing to submit paperwork on time could jeopardize your case.
Communicating with other family members and their attorneys on your behalf – That way, you won't have to deal with as much stress or worry about watching every word you say.
Representing you in court – If you litigate an estate, you'll usually need to present your case in court before a judge, and you'll want an experienced professional on your side.
Relieving stress – Estate litigation is stressful, especially when you're already grieving. An estate litigation lawyer can take the pressure off you.
Types of Estate Litigation Matters We Take On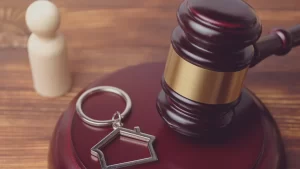 At Staubus and Randall, we can handle all types of estate litigation matters, including:
Creditor Claims – If your loved one had outstanding debts when they died, their creditors could come after the estate to recoup as much money as possible. Our attorneys can deal with creditors on your behalf and dispute any excessive or invalid creditor claims.
Breach of Fiduciary Duty – Executors and trustees of estates have specific legal duties and responsibilities to the decedent's family members. If you know or suspect that an executor, trustee, or administrator of your loved one's estate has failed to uphold their fiduciary duty, our attorneys can help you prove the breach and hold them accountable.
Will Disputes – You might believe that your loved one's will is invalid for a number of reasons. For instance, you might know or suspect that there was a mistake in the drafting of the will, that an administrator improperly executed the will, or that your loved one was coerced into signing the document against their will. Whatever the case, our attorneys can help you gather evidence to support your claim and demand justice on your behalf.
Frequently Asked Questions Our Denton Estate Litigation Lawyers Receive
Here are some general questions our firm frequently receives about the estate litigation process, along with some straightforward answers to put your mind at ease:
How Long Do I Have to Contest a Will in Denton?
Under Texas law, you have two years to contest a will. If you have grounds to contest a will but fail to do so within the required two-year timeframe, you could lose your right to take action.
Who Can Contest a Will?
Under Texas law, only an interested person can contest a will. In the context of estate litigation, an interested person could include a spouse, an heir, a devisee, or a creditor.
If I Contest a Will, Do I Have to Go to Court?
It depends. In some cases, you and your lawyer could be able to resolve your estate litigation matter out of court through mediation. If these attempts fail, however, you might need to appear in court to present your case before a judge.
Call Staubus and Randall Today to Speak with an Experienced Denton Estate Litigation Lawyer
If you're facing a dispute over your loved one's estate, you don't have to navigate the legal process alone. At Staubus and Randall, we have the experience and knowledge necessary to help you achieve a fair and just outcome.
Don't let the emotional and complex nature of estate litigation overwhelm you. Our team of compassionate attorneys will work tirelessly to protect your interests and provide you with the guidance and support you need.
Call us today at 214-691-3411 or fill out our online contact form to schedule a consultation and take the first steps toward resolving your estate litigation matter. Let us help you through this challenging time so you can honor your loved one and move forward with your life.