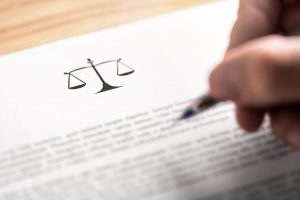 Your legacy is the most important thing you leave behind. Estate planning lawyers are in the business of protecting and preserving your financial legacy, and the attorneys of Staubus and Randall in Allen, Texas are the best in the business. Our firm handles estate planning, administration, and litigation matters, ranging from will contests and trust disputes to asset protection and estate planning. Our experienced attorneys have gained a reputation for strong courtroom advocacy, but we're just as strong when we advocate for your interests at the negotiating table and in the planning process.
Legal matters involving estates can be complex, confusing, consequential, and emotionally charged. They require thoughtful consideration, objective analysis, and wisdom that only comes with years of experience. That's why you need an attorney like those at Staubus and Randall. With over 100 years of combined estate law expertise, our attorneys have helped individuals, families, heirs, executors, trustees, and many others through complicated and sensitive situations involving wills, estates, trusts, and guardianships. Call our office today at 214-691-3411 to schedule a confidential consultation.
Why Choose Staubus and Randall?
With Staubus and Randall, you get the best of both worlds: a boutique law firm that's small enough to provide attentive and personalized client services but experienced enough to handle the most complex and difficult estate litigation matters. We have received an AV Preeminent rating from Martindale-Hubbell, the highest possible rating given by the law firm rating authority. With more than a century of combined legal experience, you can rest assured that our team has the skills, knowledge, and strategies to pursue and represent your interests.
What to Expect When Working with Staubus and Randall
Our clients in Allen, Texas depend on us to manage and resolve estate litigation or other conflicts with care, creativity, and professionalism. That's what you can expect when working with Staubus and Randall. From the moment you call our office, our team of experienced attorneys is committed to understanding and protecting your interests.
Typically, in our first confidential consultation, our attorneys will learn about you, your family, your assets and interests, and whatever conflicts or challenges you are facing. We will listen carefully so we can fully understand your situation and the options that may be available to you. We may ask additional questions to further refine our recommendations.
Next, we will present you with a proposal for how best to pursue your legal interests. Whenever possible, if it aligns with your interests, we will attempt to resolve any conflicts through mediation or out-of-court settlement. However, sometimes a lawsuit may be your only option or the one that best protects your interests. If that is the case, our attorneys are prepared to provide vigorous representation at every stage of litigation. In the courtroom, Staubus and Randall has gained a reputation as an aggressive litigation firm, with years of experience in these critical cases.
Types of Legal Services
Staubus and Randall handles a range of estate litigation and planning matters, including will contests, guardianships, trustee disputes, will probates, and estate planning.
Estate Litigation. Litigation refers to the process of settling disputes through the court system. Estate litigation occurs when, after a person passes, disagreements arise over how their estate and assets are divided or administered. This can be a highly emotional situation, pitting family members and loved ones against one another. The stakes are even higher if the value of the estate and assets in dispute are substantial. An experienced and objective attorney, like those at Staubus and Randall, can advise you on the law, advocate for your interests, and represent you in negotiations, mediations, and if necessary, at trial.
Will Contests. A will is a legal document that states your wishes for the distribution of your estate, including who will manage that distribution (the executor) and the division of your assets. For individuals with young children, a will may also designate legal guardians for their children and detail how the children will be cared for and provided for. According to Texas state law, after an individual's passing, anyone with a financial interest in their estate can contest the will, but they must do so within two years. A will may be contested for several reasons, such as lack of proper signature or witnesses, evidence of undue influence, revocation of the will in question, or evidence of fraud.
Trust Disputes. A trust is a fiduciary arrangement in which you give a third party (a trustee) authority to administer assets on behalf of a beneficiary or multiple beneficiaries. Issues can arise if the trustee does not fulfill their fiduciary responsibility. For example, the trustee may use the assets in the trust for their own benefit, or neglect some of their trustee duties. Disputes can also arise between beneficiaries. Staubus and Randall represents both trustees and beneficiaries to ensure the intentions of the settlor (the individual who established the trust) are fulfilled.
Will Probate. Probate is the legal process in which the court determines that a will is valid. It is then administered by the executor. Staubus and Randall represents clients in both contested and uncontested probate proceedings.
Guardianship. When a person is incapacitated or under a legal disability, it may be necessary to have a guardian appointed for them. The court may appoint a guardian to manage their assets and finances, medical treatment, living conditions, and other major responsibilities. Staubus and Randall provides empathetic representation for individuals and families facing these difficult situations.
Estate and Trust Administration. Administering an estate or trust can be a complicated task, especially for individuals who are unfamiliar with trust and estate law. Staubus and Randall assists executors and trustees with responsibilities, such as managing debts, filing tax returns, maintaining proper records, and distributing assets.
Estate Planning. Staubus and Randall complements our strong litigation services with sophisticated estate planning. Creating a good estate plan can prevent years of disagreement or confusion among your heirs. Our estate planning attorneys can help fashion a thorough plan that takes full account of your assets, your family's needs, and your goals and interests.
Contact Staubus and Randall Today
Your estate is your financial legacy. To ensure it is protected and preserved for your heirs and beneficiaries, you need a professional advisor with the experience necessary to plan, pursue, and defend your interests. Staubus and Randall has been helping clients in Allen, Texas for years with a range of estate matters.
Call Staubus and Randall today at 214-691-3411 for a confidential consultation.