The Dallas estate litigation lawyers of Staubus and Randall are prepared to help you if you are dissatisfied with how the estate was administered when someone close to you has passed away.
There are many reasons why you might be dissatisfied with the way your loved one's estate was handled. Even if they left behind a will, it is possible that it did not truly reflect their final wishes, especially if there is reason to believe that they were not of sound mind when the will was created. It is also possible that funds or assets were incorrectly distributed, or there may be an issue with how the executor or administrator handled the estate.
Our knowledgeable estate litigation lawyers have represented many heirs, beneficiaries, family members, executors, and administrators across Texas. If you feel that you need to challenge your loved one's estate administration, we'll be ready to put our skills and experience to work for you.
Contact us at 214-691-3411 or reach out online for a confidential case evaluation with us today.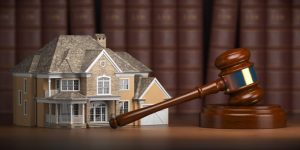 How Our Estate Litigation Attorneys Can Help
When a person dies, the surviving family members and those who were close to them are thrust into a challenging situation. While you would like to take the time you need to grieve and cope with the loss of their love and companionship, there are also countless legal matters that need to be resolved.
Often, the mix of money and family can create a combustible situation. Disputes over estate administration are common, particularly when there is a substantial amount of money in question or when family conflict arises.
Estate administration is a complex process, regardless of the circumstances. In many instances, the deceased will have left behind a will outlining their final wishes. Before the will can be executed, however, it must go through a process called probate. Some heirs may find the probate process to be confusing, frustrating, or unfair, but a skilled probate lawyer can help resolve these issues.
You have two years to challenge a will in Texas. Before a will can be binding, a court will have to determine that it is valid. If the court determines that it isn't valid, then estate property will be distributed according to Texas law.
At Staubus and Randall, our Dallas estate litigation attorneys have extensive experience helping people like you resolve estate administration disputes. We will use all the tools at our disposal to help resolve the situation, from informal means that will save you time and money, to aggressive litigation when necessary.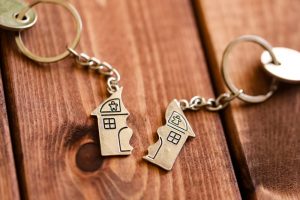 Common Types of Estate Administration Disputes
There are a wide range of issues that could potentially arise during the probate process. If you are a representative charged with administering the estate, you might face threats or unfair claims from surviving family members of the deceased. If you are an heir or beneficiary, you might need to challenge the validity of the will or take action against the executor of the estate to get what you're rightfully owed.
Some of the most common types of estate administration disputes include:
Contesting a Will – If you believe that a will is invalid, Texas law allows you to contest it. You will have to plead the grounds on which you're challenging it, which could include:
You could contest a will before it has been probated by the court or afterward. Before it has been admitted to probate, the burden will fall on the proponent of the will to prove that it is valid. After the will has been admitted to probate, the burden will fall on the contestant to prove based on a preponderance of the evidence (meaning, it is more likely than not) that the will is invalid.
Heir and Beneficiary Disputes –  If you were left out of a close relative's will, or if you feel you are otherwise entitled to assets from the estate, you may have a kinship dispute. It may be necessary to prove your relationship to the deceased, and an experienced estate litigation lawyer could help you establish a strong claim.
Breach of Fiduciary Duty – Administrators, executors, and trustees have a fiduciary duty to the decedent and the beneficiaries of an estate. This means that they have a legal duty to administer the person's estate accurately and responsibly. If they distribute assets to themselves, gift themselves money from the estate, commingle funds, or otherwise breach their duty, the beneficiaries could file a claim against them.
Creditors' Claims Against the Estate – If the deceased owes significant debts at the time of their passing, creditors could make legal claims against the estate before the assets are distributed to the beneficiaries. When this happens, beneficiaries, the executor, or administrator may have to dispute the creditors' claims.
Some other estate litigation matters we regularly handle include:
When you hire Staubus and Randall to represent you, we will work with you to understand the issues related to your dispute. We take the time to get to know you, understand the issues at hand, and identify your goals. We're here to help explain your rights and protect your interests.
Frequently Asked Questions About Estate Litigation in Dallas
If you have questions about your rights, don't hesitate to reach out to a knowledgeable Dallas estate litigation lawyer at Staubus and Randall right away for a confidential consultation. We've also provided the answers to a few frequently asked questions below:
Who could contest a will in Texas?
In Texas, any interested person can legally contest a will. The state defines "interested person" as an:
Heir
Spouse
Devisee
Creditor
Other individual having a claim against or right in an estate being administered
If you wish to contest a will, you will have the burden of proving that you meet the definition of an interested person.
How long do I have to contest a will in Texas?
A will can be contested up to two years after it has been admitted to probate. Keep in mind that you are allowed to contest a will before it is admitted to probate, and this is often a more effective option. Because the proponent must prove that the will is valid before it is admitted to probate, this gives you more leverage and the burden of proof will be different than if the will is determined to be valid by the court.
Will my case have to go to trial?
Many estate administration issues, including will contests, will be mediated before ever going to trial. Some judges in Texas strongly suggest that families seek mediation first, while others might require it.
In general Texas law favors family settlement agreements as a way of settling estate disputes.
If there is evidence to support a contest, however, the case may have to go to trial. If one of the parties involved requests a jury trial, a jury may be convened to decide on disputed issues, including testamentary capacity, undue influence, and more. The losing party could appeal a decision by the trial court, but the party that wins at trial will likely have the upper hand in these situations.
Contact Staubus and Randall?
The Dallas estate litigation lawyers of Staubus and Randall have extensive experience helping heirs, executors, administrators, beneficiaries, and family members resolve challenging estate matters. We know these cases can be complicated and difficult to endure. That's why we work hard to help our clients understand their rights, the process, and how we can make a difference in their case.
Let us put our experience to work for you. We'll be ready to discuss your case during a 100% confidential consultation with a knowledgeable member of our team. We'll get to know you, your situation, and your goals and desires. We'll formulate a plan to help you get what you're rightfully owed. Contact us at 214-691-3411 to set up a consultation with Staubus and Randall.
We also proudly serve Allen, Forney, Garland, McKinney, Mesquite, Parker, Plano, and Richardson.