Sachse Estate Litigation Lawyers
Estate litigation covers a variety of circumstances. Whether you're the executor of someone's estate, a beneficiary, a trustee of someone's trust, or hold some other position regarding the estate of another person, you might need the help of an experienced, knowledgeable estate litigation attorney.
With more than 100 years of collective experience, the Sachse estate litigation lawyers of Staubus and Randall have the extensive knowledge, skills, and resources necessary to handle your estate matter, and we'll work diligently to help you achieve your goals in the most economical manner possible.
Whatever your needs with regards to your estate or the situation you're in, you can rely on our award-winning legal professionals to sit with you and carefully explain your rights and options. We are always available to answer your questions and concerns promptly as they arise. We're proud to share the testimonials our satisfied clients have given us.
Call Staubus and Randall today at 214-691-3411 or reach out through our online contact form to schedule an initial consultation concerning your matter. We will handle your case with the utmost confidentiality and integrity.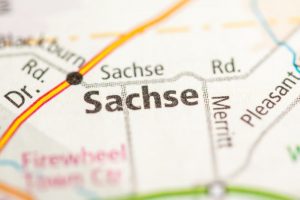 Areas of Practice
A top full-service estate litigation and planning practice, our law firm offers a comprehensive range of services to help you protect yourself, your assets, and your loved ones for the future, and we deliver effective, professional counsel and support to clients who have legal issues involving these and other estate litigation issues:
Trustee representation
Trustee beneficiary representation
What Can We Do for You?
You worked hard your whole life to support yourself and your family, and you amassed a collection of valuable assets you want to pass on to your heirs and family members. You also have concerns about your potential health care needs in the future, particularly with regard to lifesaving and/or life-extending treatment when you are incapacitated. You may also have minor children, and you need to make sure that a trusted guardian will take care of them should the unthinkable happen to you while they are still young.
Here at Staubus and Randall, you will receive the personalized advice and counsel you can trust to help you make the tough but important decisions you need to make. You can also rely on us to be right there beside you each step of the way for assistance with any of the following matters:
Estate Planning
Comprehensive estate plans protect your and your assets from any future contingencies. A good estate plan will specify what you want to happen to any of your assets, which can include any of the following:
Real estate, your home, and any land you may own
Liquid cash and funds you have in your checking and savings accounts
Investment and retirement funds
Vehicles and other costly items
Arts and collectibles
Family heirlooms
Furthermore, those who have children under the age of 18 can use a will to establish guardianship for their kids should the parent die before the children reach the age of majority.
As part of your comprehensive estate plan, you may also create powers of attorney, health care directives, and other instruments that will specify your wishes and/or establish a person to make decisions on your behalf when you can no longer think or speak for yourself. These can include any of the following:
Whether you want to be resuscitated or receive life-support treatments to save or extend your life
Making important and necessary financial decisions on your behalf and/or paying creditors, utility companies, and others out of your accounts when you are no longer able to do so
Along with a will and other instruments, a person can also set up a trust. A trust can offer significant benefits over a will in certain areas. However, they can also be a lot more complex and expensive to set up. Our attorneys can walk you through the process of creating any type of estate planning instrument you need.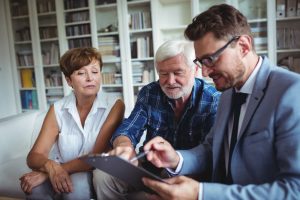 Estate Administration
During the planning of your estate, you will select an executor to handle your estate after your passing. At that time, the executor will be responsible for administering all aspects of the will in accordance with its terms and ultimately close your estate through probate.
Even with the best-designed and comprehensive estate plans, probate takes time, and it can be very frustrating to navigate the process if you are not familiar with the courts, the procedures, and the law.
The lawyers at Staubus and Randall have considerable familiarity with all aspects of the probate process, and we have the skills and resources to help you get through the process as efficiently as possible. Contact us today.
Estate Litigation
You hope everything will work out, and even though you will have to wade through probate and wait, you expect to wrap up all areas of your loved ones' life and move on with your own. Unfortunately, you could discover a major issue with the will itself or with the person charged with administering your loved one's estate.
Estate litigation is not uncommon and can result from any of the following issues:
Executor misconduct and breach of fiduciary duty, either through incompetence and mistakes or through thievery and fraud
Disputes among beneficiaries and heirs
Will contests involving undue influence, lack of testamentary capacity, or other valid concerns
Claims brought by creditors against the estate
Our lawyers have successfully handled hundreds of estate litigation matters inside and outside the courtroom, and you can count on us to advocate strongly for you when you need us to help protect your rights and the final wishes of your beloved family member. Contact us today.
Work with a Nationally Ranked Estate Planning and Estate Litigation Lawyer in Sachse, Texas
If you live in the Sachse area and wish to establish your final wishes for the future, or if you are the loved one or beneficiary of an estate and you have concerns about the will or the executor involved, you can reach out to the attorneys at Staubus and Randall for help. Our lawyers have the extensive experience you need in all areas of estate planning and litigation, and we have achieved a remarkable rate of success protecting the rights, entitlements, and wishes of our clients.
Call Staubus and Randall at 214-691-3411 or reach out through our website's online contact form to schedule a consultation concerning your needs. We're here to help.