It feels overwhelming enough to plan for the future, a home, children, college, even retirement. There is always something on the horizon to worry about or plan for. While many people are wrapped up in "what comes next," they tend to neglect thinking about the inevitable. As the saying goes, nothing is certain except for death and taxes, and although many of us don't want to think about death, building a solid strategy for our passing is a must. Don't leave your loved ones in limbo or battling it out in the courts. Planning for the inevitable, no matter how far down the road it may be, is a smart move for you and your family.
A trust can be an effective estate planning tool that allows you to distribute your property and assets as you see fit and ensure that your family and beneficiaries are taken care of. Not sure where to start? The Dallas trust planning lawyers at Staubus and Randall can help. We have over 100 years of combined experience in estate planning, probate, and litigation. This powerful knowledge, combined with our detailed, strategic planning, means that your estate and your family's future are in good hands.
Contact our office today at 214-691-3411 to schedule a free consultation. We can review your situation and help you find the best solutions to fit your trust planning needs.
What Is a trust?
A trust is a legally binding agreement that allows for a third party, called a trustee, to hold and oversee the distribution of assets to named beneficiaries. The individual who establishes the trust is known as the grantor or the settlor. One of the main benefits of establishing a trust is the fact that trusts typically avoid probate, a sometimes lengthy process. By avoiding going through probate, beneficiaries have the ability to gain access to the assets of the trust more quickly. Not only does this method save time, but it may also save in court fees and can potentially reduce estate taxes as well.
Different Types of Trusts
There are a variety of different trust options that an individual may establish for the distribution of their estate. Determining which one is right for you can seem like a complicated and daunting task. Talking about your options with an experienced estate attorney is the best way to determine what option is right for your needs. Having the help of an estate lawyer now also means that your family may be able to avoid lengthy and costly court battles down the road.
Unfortunately, after the passing of a loved one, there are many ways in which a trust can be disputed, especially if it was ill-prepared. In order to feel secure in the knowledge that your loved ones are provided for, it is important to establish your trust with the help of an attorney you can trust.
To help you get started, here is a breakdown of some of the more common types of trusts:
Living Trust
A living trust is created by the grantor during their lifetime. Typically, the grantor will keep the power to change or revoke the terms of the trust until their passing. At the time of passing, the trust becomes irrevocable and can no longer be changed in any way. After the grantor's death, the trustee takes charge of managing and distributing the assets of the trust.
Testamentary Trust
A testamentary trust is one that is outlined in a will. The trust is created by the will after the grantor dies. Since the trust is created through the will itself, the assets and funds will be subject to probate.
Charitable Remainder Trust
Also known as a CRT, this form of trust allows for an income stream for a certain period of time and stipulates that any remaining funds go to a charity of the grantor's choosing. With appreciated assets, donors are able to sell the assets without facing capital gains taxes.
Irrevocable Life Insurance Trust
An ILIT trust is designed to exclude life insurance proceeds from the grantor's taxable estate. It also provides liquidity to the estate or the beneficiaries of the estate. This form of trust can be used to give estates of certain sizes or value a tax savings.
Crummey Trust
This form of trust is primarily used to make gifts of assets to children over a period of time. This provides children with funds while sheltering the money from gift taxes as long as the gift's value is equal to or less than the allowed annual exclusion amount. A Crummey trust also allows the beneficiary to make withdrawals over a given span of time, such as 30 days after the transfer.
Trusts also vary by whether they are revocable or irrevocable. A revocable trust means that the trust is flexible and can be changed at any time. This form of trust becomes irrevocable upon the death of the grantor. An irrevocable trust typically means that it cannot be altered after it has been executed. Once this type of trust has been established, the grantor loses control over the assets, and the terms cannot be changed, and the trust cannot be dissolved.
Frequently Asked Questions
While it's best to talk to an estate planning attorney about your specific questions and circumstances, we've provided answers to some of the most common questions we receive.
Do I need an attorney to plan my trust?
Depending on your circumstances and the type of trust you want to establish, it can get be difficult to navigate the legal aspects of setting up a trust. An attorney can help you understand all of the options available to you and the financial benefits and ramifications of those options, such as tax benefits. Even one mistake in setting up a trust can set up your beneficiaries for lengthy legal battles after you are gone.
Is it better to set up a trust or have a will?
The answer is, it depends on your situation. There are a number of instances where a trust may fit your particular needs better. In some cases, people set up both a will and a trust in order to distribute different assets and valuables. Talking over your situation with a knowledgeable estate planning attorney will give you a better idea of how to set up your estate and transfer your possessions and assets to those you care about.
When do I need to start thinking about establishing a trust?
There is no time like the present. Many times, an individual waits until a catastrophic life event happens before they begin to think about how they want their estate to be handled and distributed. It is always better to plan ahead than it is to wait until something terrible happens. One of the pitfalls that can happen if you wait to establish a trust is the fact that it may be more likely to be contested after your passing. If you are making plans while you are dealing with a serious life event or a serious medical condition, the plans you make could be contested by your beneficiaries. They may try to claim you lacked the mental capacity to establish and understand the elements of the trust.
Is it expensive to set up a trust?
Cost can vary because of a variety of factors. In general, the cost of establishing a trust is greatly dependent on the complexity of your financial situation and the number of your assets. Initially, a trust may be more expensive to set up than a standard will, but it may save money in the long run, since probate is avoided. An experienced estate attorney will be able to give you a better idea of what your legal options are in establishing a trust. The cost for peace of mind that your loved ones are taken care of can be beyond measure.
How do I know what trust option is best for me?
An experienced estate attorney will be able to review your situation and advise you on the legal options that are right for you. At Staubus and Randall we don't believe in a one-size-fits-all solution to your estate planning. We take the time to get to know you, your situation, and your goals before helping you determine what type of trust is right for you.
Why Choose Staubus and Randall to Establish a Trust?
You want what's best for your family and your estate. The first step towards that goal may be to establish a trust. Establishing a trust can be a complicated task depending on your financial situation and assets. Don't trust your valuables and your family's livelihood after your passing to just anyone. When it comes to estate planning, experience matters.
The legal team at Staubus and Randall doesn't believe in a one-size-fits-all approach to estate planning. We listen to your wants and needs, and customize a plan to fit your goals, whether that is to leave a gift to charity, minimize a tax burden, or provide for future generations. Our highly experienced team will strategically craft a trust that you can count on.

In the pursuit of our clients' cases, we utilize recognized experts, including forensic psychiatrists, forensic accountants, hand-writings experts, and investigators.
Frequent Asked Questions
Estate planning is the arrangement of transferring a person's assets and property after their death. The estate plan you create may consist of cars, homes, life insurance, assets, real estate, jewelry, and other types of personal property. When you create an estate plan, you must sign it in front of a notary public.

Even if you don't have many assets, it's still a good idea to create an estate plan, so that loved ones won't argue over who gets what when you pass away. Your estate plan will ensure everything you own goes to specified parties and doesn't end up in the wrong hands.
Typically, those with extensive or complex assets will hire an estate planning lawyer to help draft their will. Many use a will to divide personal property, such as a home, among their family members. When you're preparing your will, you need to make sure you meet specific legal requirements. Having a witness present when you're signing the documents is crucial.

Of course, it's possible to draft a will on your own, especially if you don't have significant assets to leave behind. However, hiring an estate planning lawyer can ensure that your documents comply with current law, and that everything gets divided among your family the way you want, so there's no confusion.
A power of attorney is a legal document giving power to one person (an agent or attorney-in-fact) to act on your behalf if you become incapacitated. When you create a power of attorney, you can designate a specific person and decide how much authority they will have.

An attorney-in-fact would maintain records of all decisions made on your behalf. Some decisions could include recommending a guardian for dependents or minor children and financial decisions. They could also make decisions about healthcare.

If you allow your power of attorney the authority to stop, give, or withhold medical treatment, you can leave instructions on which services you want and don't want, when to stop life-saving measures, and when to cease specific treatments.
It's devastating to lose a loved one, and the last thing anyone wants to do is handle their affairs. However, you must ensure property and assets go to the right people, and everyone follows their final wishes.

The first thing you should do when your loved one passes away is to request a copy of a legal pronouncement of death. You should also notify close friends and family of their death. If necessary, arrange for the supervision of dependents or minor children. You'll also be able to find instructions on how to move forward with their plans from their will or trust.
A trust is a document that places your assets into a trust fund to transfer to a beneficiary upon your death. Most people will create a trust to speed up the process of settling their estate. You can also protect your assets, reduce taxes, and prevent probate.

With a trust, you're not only able to control who your assets go to but also how the money gets disbursed. This is especially beneficial if the person you're leaving money to doesn't know how to save and spend properly. You can create a payment schedule with a specified amount paid to them on a weekly or monthly basis, rather than as a lump sum.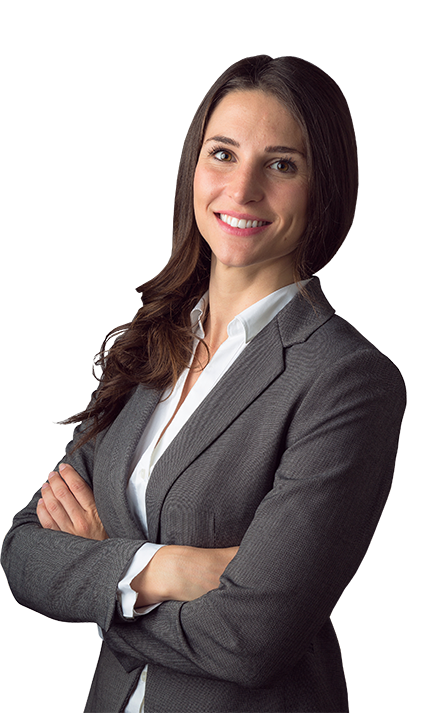 "I recently had the occasion to hire Mr. Staubus for a hotly contested Guardianship matter. Mr. Staubus brought a rare combination of effectiveness, reasonableness and understanding of the human element involved. Mr. Staubus handled all things in a calm, highly competent, effective and reasonable way. It could not have been as easy as he made it seem. He's a credit to the Bar."
Jody
"Before retaining the guidance of the Staubus & Randall firm, I was at my wit's end trying to close an uncle's estate as a co-executor. In addition to dealing with difficult heirs, I had other pressing business issues coming up immediately on estate land in the middle of the Eagleford Shale including dealings with pipeline, seismic, oil & gas, and construction companies. The local bank also refused to give me access to information relating to the estate. This quickly became the most stressful and desperate time in my life...and then I found Joseph Legere who truly became my guardian angel. He was able to get all issues resolved efficiently and the estate fully closed. His professionalism, immense legal knowledge on a wide variety of topics, and amazing communication skills took the burdens off of me and quickly got closure. I am forever indebted to this firm for giving me my life back."
Martha
"Without exception, the legal service, professional attitude, prompt communication of your firm and your legal knowledge is second to none. I only wish I had an attorney here in Boston that could hold a candle to your experience and expertise. Working with you has been a pleasure, but even more, has made me believe that there are knowledgeable attorneys that do care about doing a good job. Thank you Keith! You may not truly understand how much of an impact you are having on peoples lives, but for me, you have helped change my life. As I begin making my dreams come true I can't help but remember none of this would be possible without you."
Joann
"Keith Staubus and Julie Blankenship and their team represented me in a jury trial in the probate court where the ownership of the business which I had worked hard to build was at stake. They successfully fought to preserve my business and my professional reputation, working masterfully to gain the support of the jury. I would not hesitate to hire them again in any bet-the-company litigation."
Karen
"I have required legal representation twice in my life in two separate will contests. Both times I sought assistance from Keith Staubus and Staubus/Randall. Their service, approach, and determination to obtain results exceeded the other attorneys in each case. Mr. Staubus has always come across as genuine while being direct. He gets the process done in a timely manner with results. I will certainly use him again when and if any new challenges arise."
David
"After my husband's death, I was devastated by having to defend against a vicious dispute over my husband's estate. Julie Blankenship and Keith Staubus made me feel very comfortable in this distressing situation. They were very tough and did an excellent job for me in obtaining a summary judgment in my favor without a full jury trial. I was glad to have them and Diane Walker in my corner to help me achieve an excellent result - I won! If I ever had to go back to probate court, I would hire them again." - (will and trust construction case)
Flo
"If you need intervention for someone you love but don't know where to turn or who to turn to, Julie Blankenship and Keith Staubus helped me through the most difficult and stressful time in my life with a much loved family member. I now believe that good will triumph over evil. They fought for what was right, and good prevailed." (contested guardianship and will contest)
Janet
"As a professional money manager, I have used Ryan Randall's estate planning services both personally and for my clients. Ryan has exhibited three critical attributes in his work with me: (1) high intellectual capacity, (2) exceptional thoroughness, and (3) a total commitment to integrity. In today's litigious world, it can be quite costly not to "get things done right." An added bonus to us was that we found one of the nicest people we could imagine."
John
"I was represented by Keith Staubus as an income beneficiary in a lawsuit with the trustee of a family trust. Utilizing the expertise of a forensic accountant and his own trust expertise, Keith was able to negotiate a judicial modification of the trust providing for the buyout of my income interest for a substantial lump sum payment out of the trust, resulting in a win-win situation for all of the parties. I highly recommend Staubus/Randall for any trust disputes and trust modification actions."
Kathy
"I have been a wealth management specialist and retirement plan consultant with the Dallas/Fort Worth financial community for over 20 years. I have engaged Ryan Randall to work with a number of my best clients over the years, including business owners, professionals and families. My clients always appreciate Ryan's straightforward approach to estate planning, asset protection planning and business succession planning. He makes even the most sophisticated estate planning strategies understandable."
Larry
What planning we can sue for?
When a loved one dies, and the execution of their estate plan begins, many disputes can arise among family members. Despite the decedent's creation of a good estate plan, problems can occur if a power of attorney doesn't perform their duties or someone's unhappy with the division and distribution of assets.

The most common disputes estate lawyers see include:
Bad fiduciary selection
A majority of disputes arise when the power of attorney, executor, or trustee doesn't correctly perform their duties when their loved one dies. That failure is called a breach of fiduciary duty. Common breaches include:
Failure to file tax returns
Using assets for personal benefit
Failure to provide tax and accounting information to beneficiaries
Dividing and distributing assets improperly
To avoid these issues, you should ensure your loved one chooses the right fiduciary during the process of planning their estate. Careful selection can ensure there's no breach of duty, and they act in the deceased's best interest.
Will or Trust Contest
When someone contests a trust or will, it's either because they don't think it's legally valid or believe someone influenced the creator into making decisions they didn't want to make.

To be legal, the creator of the will must sign under specific circumstances and in a particular manner. In Texas, the person must meet the following requirements:
Be at least 18 years of age;
Be of sound mind, meaning they're able to make decisions and understand the consequences of a will;
Sign the will themselves;
Signature of at least two witnesses; and
List at least one beneficiary.
Improper execution of a will is less common than undue influence. Many will argue that the creator of the trust or will made their decisions because of another party. The person accused of undue influence could be a friend, caregiver, professional advisor, or family member.
Distribution of property
Sometimes conflicts will arise when the creator of a will or trust intends to leave someone their property but dies before they can change their estate plan to reflect that decision. Other instances create conflicts when beneficiaries believe the distribution of property is unfair or inequitable.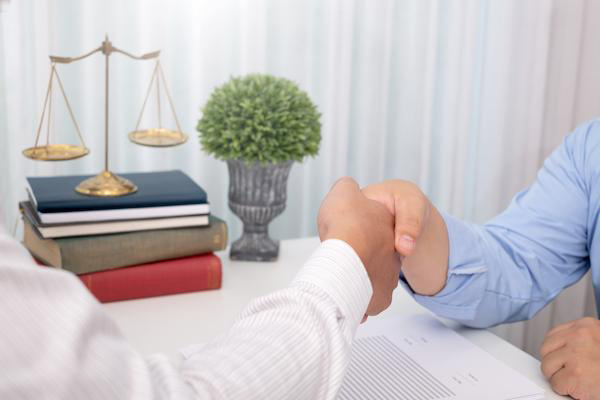 How should I handle estate law disputes?
If you come across the disputes listed above or any other types of disputes, there are options for resolving them. The remedy you choose will depend on the particular conflict and the people involved.
Remove the executor: If there's a problem with the executor of the estate, you might need to replace or remove them. Finding a replacement can be difficult, especially finding one that all parties are happy with. However, it's the best decision to ensure everyone is satisfied with how the estate gets handled. The best choice would be a neutral third party who doesn't hold any biases.
Litigation: To litigate a dispute, you must be an inheritor and have sufficient grounds for pursuing a lawsuit. Most people will litigate if they believe there was an improper distribution of the property or suffered a financial loss because someone mismanaged the estate.
Mediation: This is the best option for individuals who want to settle the issues amicably, timely, and inexpensively. Mediations usually bring about quick results and cost less than litigation. You also have complete control over the outcome because there isn't a judge or jury involved.
The Firm
The attorneys at Staubus and Randall have over 100 years of combined experience in estate planning, probate, and litigation. We have the knowledge and skills to tackle complex legal issues, such as guardianships, will contests, fiduciary litigation, and trust litigation. We can also handle routine matters, such as estate administration, probating wills, heirship determinations, and other probate court matters.

Staubus and Randall received a preeminent AV rating from Martindale-Hubbell, which is the highest rating possible from a peer-rated legal service. This rating recognizes our hard work, dedication, and the case results we're able to achieve.