Rowlett Estate Litigation Lawyer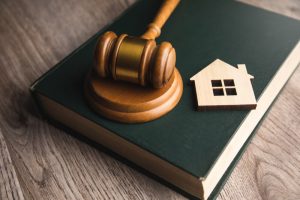 The estate litigation attorneys of Staubus and Randall have helped Rowlett individuals and families for many years through the complex, delicate matters involving probate, guardianship, estate, and trust litigation, as well as estate planning and administration. Our experienced lawyers work hard to protect our clients' families, assets, rights, and property through vigorous litigation and meticulous planning.
If you or your family is facing a difficult situation or decision about your future, contact the estate litigation attorneys at Staubus and Randall today at 214-691-3411 for a consultation.
Why Choose Staubus and Randall?
With over 100 years of legal experience, the estate litigation attorneys of Staubus and Randall have the knowledge, skills, and resources to handle a wide range of estate and probate matters for Rowlett families and individuals. Staubus and Randall is respected in probate courts across Texas for our hard-earned trial experience in difficult and high-stakes legal matters, such as will contests, trust litigation, fiduciary litigation, and much more. This has made our attorneys Rowlett's litigators-of-choice for anyone facing estate litigation, including routine and uncontested matters.
Staubus and Randall complements our aggressive litigation practice with our sophisticated estate planning and administration practice, utilizing innovative strategies and techniques to protect and secure important assets and minimize taxes for families of all sizes and types.
Because of our superior client services and successful track record, Staubus and Randall has received an AV rating from the prominent law firm rating service Martindale Hubbell, the highest possible legal rating a firm can receive. Furthermore, our legal team includes several attorneys who have earned special recognition from Thomson Reuters as Super Lawyers and Rising Stars. Rest assured, we have an experienced, sophisticated team that can handle whatever your estate's legal needs might be now and in the future.
Our clients in Rowlett and throughout Texas say the following about our services:
"…professionalism, immense legal knowledge on a wide variety of topics, and amazing communication skills…"
"…the legal service, professional attitude, prompt communication of your firm and your legal knowledge is second to none."
"Their service, approach, and determination to obtain results exceeded the other attorneys in each case."
Types of Cases Our Estate Attorneys Handle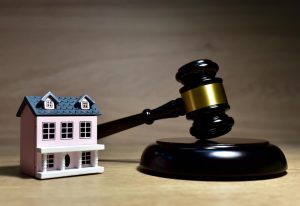 The attorneys at Staubus and Randall can handle a variety of legal matters for Rowlett clients, including the following:
Will Contests
Trust Litigation
Fiduciary Litigation
Probating Wills
Estate Administration
Trust Modification
Trustee Representation
Trust Beneficiary Representation
Power of Attorney Disputes
Heirship Determination
Estate Planning
Inheritance Rights
Trust Contests
Will Planning
Trust Planning
What to Expect in Probate and Estate Legal Matters
Probate is the legal process of distributing an estate after someone passes away. In some instances, this process is clear-cut and amicable, but in other instances, it can be uncertain, confusing, or even contentious.
Whatever the nature of your family's legal matters, Staubus and Randall has the experience and resources necessary to handle them. Our attorneys have seen it all, including straightforward probate and high-conflict litigation. From the outset, we will get to know you, your family, your needs, and your goals so that we can pursue the best possible outcome that protects your interests. As we seek to understand your legal situation fully, we may ask you for additional information and documentation, such as:
List of assets, such as homes, vehicles, etc.
Bank account statements
Financial assets, such as retirement funds, savings accounts, investment accounts, etc.
Business formation documents
Estate planning documents, such as wills, trusts, powers of attorney, guardianship documents, etc.
Death certificate
Once we have all the information necessary to understand the circumstances, we will guide you through all the legal options and the pros and cons associated with each. Once we agree on a path forward, we will forcefully advocate for you and your interests. We aim first to resolve legal matters through mediation, as it will save you time, money, and heartache. However, if a resolution cannot be reached that way, we will not hesitate to take the matter to court.
When to Sue
Unfortunately, there are many circumstances in which Staubus and Randall has sued on behalf of a client in an estate, probate, or trust matter that was not resolved through mediation. Our attorneys have helped Rowlett clients resolve disputes through litigation in the following types of cases:
Dispute over the validity of a will – For a will to be valid in Texas, the creator must be at least 18 years old and "of sound mind." Furthermore, the will must be signed by the creator themselves and, in some instances, signed by at least two witnesses and notarized. Potential beneficiaries may contest a will for improper execution, as when a will is not signed by the creator. More frequently, potential beneficiaries contest a will for undue influence by a family member, friend, caregiver, or advisor. Staubus and Randall utilizes recognized experts and investigators to gather evidence to either dispute or uphold the validity of a will.
Dispute over the performance of an executor, administrator, or trustee – An executor, administrator, or trustee has a fiduciary responsibility to perform their duties in the best interests of their client, whether that's an estate or a trust beneficiary. Disputes often arise when a fiduciary fails to perform their duties with care, such as using assets for personal benefit, dividing assets improperly, or failing to file proper documentation. Staubus and Randall can help families remove a problematic fiduciary and remedy their improper actions.
Dispute over property distribution – After a loved one passes away, disputes may arise over the distribution of property in their estate. Perhaps a beneficiary believes the distribution is unfair, or there is confusion about the decedent's intentions for distribution. Staubus and Randall can help families resolve these disputes or, if necessary, sue to stand up for their rights.
Dispute over heirship determination – When someone passes away without a will, disputes may arise over who is and is not a legal heir. In some instances, unknown heirs, such as children outside the marriage, may show up seeking an inheritance. Staubus and Randall understands the laws concerning heirship determination and may litigate if necessary to protect your interests.
Contact Staubus and Randall Today for Help with Estate Disputes
For years, the estate litigation attorneys at Staubus and Randall have helped Rowlett clients to protect their families, safeguard their assets, and defend their rights with superb legal representation in a wide range of matters. Our attorneys are ready and able to provide you with the legal support you need to resolve your estate dispute efficiently and effectively. Contact Staubus and Randall today at 214-691-3411 to schedule a consultation.