Are you dissatisfied with the way someone handled your late relative's estate? Is there a dispute with a family member, executor, or administrator you can't seem to resolve yourselves? If so, contact Staubus and Randall right now. We might be able to represent you in your case and try to reach your desired outcome.
Losing someone you love doesn't cause only emotional pain but also legal and financial responsibilities. You're suddenly faced with making funeral arrangements and administering their estate according to their final wishes. You could experience difficulties receiving the assets left to you if someone else believes they deserve them instead. Or you might think the executor of the estate didn't distribute your loved one's property correctly and that you need to take them to court.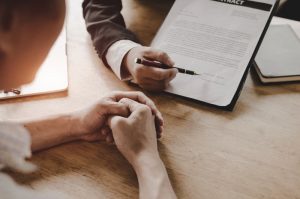 No matter what issue arises, you need an experienced and dedicated legal team on your side to guide you through the litigation process. With over 100 years of combined legal experience, the Plano estate litigation lawyers of Staubus and Randall can handle even the most complex estate administration matters. We have the resources and knowledge to create the right strategy to challenge the validity of a will, protect your rights to certain assets, or represent you in another estate issue.
Learn more about our estate litigation services and what we can do for you by calling us at 214-691-3411 today for a confidential consultation.
Why You Need to Hire an Estate Litigation Lawyer
Handling estate-related matters can be complicated. If you're not familiar with state laws and your rights during the administration of your relative's estate, you could end up without the assets you deserve. Going through each step without an experienced lawyer by your side will likely lead to various obstacles you don't know how to overcome.
Determining how to pursue a case against another person for mismanaging an estate can be an uphill battle. Whether you want to contest a will or prove kinship to the deceased, you should have an estate litigation lawyer in Plano, Texas, to guide you through every step of the legal proceedings.
Staubus and Randall understands how contentious estate administration can become between surviving family members upon the death of a loved one. Disputes regarding the distribution of assets, breach of fiduciary duty, or another legal issue can divide a family and spark a legal battle. If you have to take your case to court, you should reach out to us to determine what your legal options might be.
Estate Litigation Matters Staubus and Randall Handles
At Staubus and Randall, our Plano estate litigation lawyers take on a range of estate administration cases, including:
Claim by a Creditor
A creditor could come after the estate if your loved one had debts they hadn't paid off yet at the time of their death. A claim could delay the process of receiving the assets left to you in the will and distributed to additional beneficiaries. Staubus and Randall could help you dispute the creditor's claim if you're the executor or administrator of the estate or one of the named beneficiaries.
It can be a shock when someone you were close to dies, and you discover they didn't leave any of their assets to you. You might feel as though you are entitled to something from their estate.
You could pursue a case to receive the property that is rightfully yours. However, you will have to prove how you're related to the deceased, a task that can be a challenge. Your estate litigation lawyer in Plano, TX, can assist you with your kinship dispute and obtain the available evidence to show you have rights to the deceased's assets.
You can contest a will if you have doubts about its validity. The range of grounds you can choose from when filing your case include:
Any executor, trustee, or administrator of an estate has a fiduciary duty to administer the deceased's estate according to their final wishes and ensure the named beneficiaries receive the assets passed down to them. A breach of fiduciary duty occurs when the person responsible for estate administration acts in their own best interests over the interests of the deceased and the estate's beneficiaries.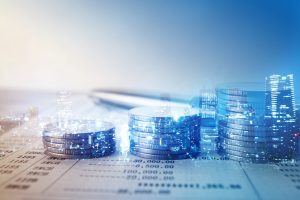 Common examples of a breach of fiduciary duty include:
Commingling estate funds with personal funds
Distributing a particular asset to themselves instead of the intended heir
Ignoring strict deadlines for time-sensitive matters regarding management of the estate
Additional estate litigation matters Staubus and Randall can take on include:
Formal accounting
Conservatorship disputes
Will distribution claims
Guardianship disputes
Estate accounting
Estate Litigation Frequently Asked Questions
It's natural to have questions about the estate litigation process. It's often a complex and time-consuming legal matter to handle. Most people don't know the steps they need to take to resolve a dispute within the family or contest a will included in a loved one's estate plan.
When you hire Staubus and Randall, you will have an estate litigation lawyer in Plano, Texas, to assist you with every legal aspect of your case. You will be in excellent hands and have an advocate fighting by your side until the end.
Below are answers to some of the most common questions clients ask us. This may help you prepare for your case or for your consultation with us.
Will I have to bring my case to court?
Not necessarily. You could avoid a trial if you and the other party can resolve the dispute through mediation. Many judges require family members to mediate their issues before proceeding with a court case.
Both sides meet with their attorneys and a mediator to resolve the matter at hand during mediation. Whether you have conflicts over the validity of the will, the distribution of property, or another disagreement with the estate, a third party could help.
Do I have to follow a deadline to contest a will?
Yes. You have two years from the date the will goes to probate to contest it. However, it might be best to pursue your case before the probate process begins.
Probate involves a judge reviewing and validating a will upon a person's death. If a judge validates the will, it will be more difficult to dispute whether the contents are valid and enforceable.
Can any family member contest a will?
According to state law, only an interested person can contest a will. That means you must be one of these parties in relation to the deceased:
Creditor
Heir
Spouse
Devisee
Another person with a claim against or right to administration of the estate
Contact Staubus and Randall
You can face significant legal and financial obstacles as an administrator, heir, relative, beneficiary, or executor. The Plano estate litigation lawyers of Staubus and Randall have the knowledge, resources, and skills to find a solution to your estate matters that meets your needs.
Call 214-691-3411 or complete our contact form online for your confidential consultation if you have a problem with how another person handled your loved one's estate.