Dallas Attorneys for Contesting a Will Because of Undue Influence
If you believe your loved one was pressured into decisions they made regarding their will, contact Staubus and Randall right away. You may have the right to file an undue influence lawsuit that would challenge the validity of the will.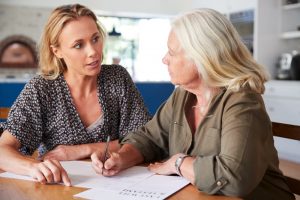 Undue influence occurs when someone unethically pressures a testator (the person who is making the will) regarding the details of their will. Usually, an influencer is someone who has close contact with the testator, such as a family member or staff member of an elderly care facility, and is able to take advantage of the testator due to their old age and their dependence on them as a caregiver.
If you have reason to think that undue influence played a role in the creation of your loved one's will, you need to challenge its validity to ensure that your loved one's true intentions are fulfilled. When you are grieving the loss of a loved one, the last thing you want to deal with is a complicated legal process. Allow us to ease your burden by handling your case and advocating for your and your deceased loved one's rights. With over 100 years of combined experience in estate law, you will know you are in good hands when you hire the Dallas estate litigation lawyers if Staubus and Randall. Call us at 214-691-3411 or contact us online today to schedule your consultation.
What Is Undue Influence?
Undue influence can be exercised by family members, caregivers, or anyone else in close contact with a testator. For example, let's say your mother has granted her antique collection to you in her will. When your brother finds out, he tries to convince her to change her will and give it to him instead, since his new wife is an avid antique collector. He even threatens to cut off contact with his mother unless she makes the change. This is undue influence and, if your mother does change her will, and the antique collection is granted to your brother, this would provide grounds for contesting the will.
How Do You Prove Undue Influence?
Under Texas law, to contest a will on the grounds of undue influence, you must be able to prove all three of the following elements:
The influence existed and was exercised
The influence overpowered the testator's mind in relation to their will
The influence caused the testator to make decisions or changes to their will that they would not have otherwise made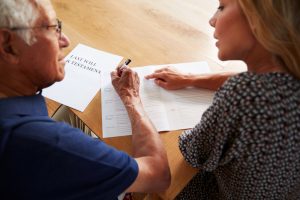 Considered together, these three elements can prove that another person (the influencer) took advantage of their relationship with your loved one to influence them to change or make decisions about their will to benefit them, the influencer.
As the person contesting the will, you are responsible for proving undue influence. This can be very difficult to do since it's impossible to know what your deceased loved one was thinking when they made their will. However, if you have reason to believe that undue influence was used, an experienced Texas estate litigation attorney can help you gather evidence and present a strong case. The court will use the evidence provided to consider the following factors:
The relationship between the testator and the influencer
The relationship between the testator and other beneficiaries
The health and frailty of the testator, including physical or mental capacity, at the time the will was created or the change was made
The extent of dependency of the testator on the influencer
The character and conduct of those who benefit from the will
To be successful in proving undue influence and contesting a will, these elements, when considered together, must show that the influencer used their position of influence to overpower the free will of the testator. The resulting will document would therefore likely reflect the influencer's wishes, rather than the testator's.
If the court decides that undue influence truly was present, the transaction in question would be invalidated. In our example, that would mean the granting of the antique collection in the will to your brother would be invalid. Depending on the specifics of the case, this could result in that transaction in the will being modified back to the original intent or it could be invalidated entirely.
Who Is Eligible to Contest a Will in Texas?
Only interested persons are eligible to contest a will in Texas. Under Texas statute 22.018, this includes:
A spouse, heir, devisee, creditor, or someone else who has a right to or claim against the administration of the deceased's estate
Any person interested in an incapacitated person's welfare, including any minor children
How Long Do You Have to Contest a Will?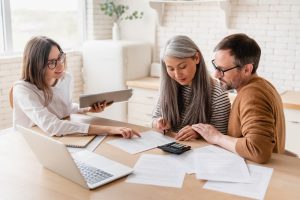 If you wish to contest a will on the grounds of undue influence in Texas, you have only two years to do so. This timeframe, called the statute of limitations, requires that you must file a lawsuit within two years from the date when the will is entered into probate.
If your loved one has passed away recently and the probate process has not begun, it would be in your best interest to file the lawsuit as soon as possible. Probate is the legal process for reviewing and validating a will. Filing a lawsuit before a judge has deemed that the will is valid could assist the legal process.
Why Choose Staubus and Randall?
Staubus and Randall has been successfully representing clients in probate, guardianship, trust, and estate planning matters since 1992. Our dedicated attorneys will provide you with the personalized service, knowledge, and skills you can trust to handle your undue influence case. With decades of experience in probate court, our firm has an unmatched reputation as an aggressive probate trial firm with a track record of success in complex cases. We have achieved an AV rating, which is the highest legal rating available from one of the most well-known and respected law firm rating services, Martindale-Hubbell.
Contact Staubus and Randall Today
A complicated legal battle is not a happy thought for most people, particularly when they're grieving the loss of a loved one. Allow us to use our knowledge and experience to handle your case with care and compassion and ease some of the burden you are facing. The Dallas will contest attorneys of Staubus and Randall are available to discuss your case. Call us at 214-691-3411 or contact us online today.