Mourning the loss of a loved one is incredibly difficult. When disputes arise with their estate, it only makes it more stressful.
If you have an estate-related dispute, the Staubus and Randall estate litigation lawyers in Mesquite, TX, can help. Call us today at 214-691-3411 to schedule a consultation.
Estate Litigation Cases We Handle
At Staubus and Randall, we help clients with their estate planning and represent them in disputes over estates in which they have an interest. The team of attorneys at Staubus and Randall is highly skilled in handling various estate cases, some of which are explained below.
Disputes Between Beneficiaries
Beneficiaries that are named in wills can have competing interests. For example, a beneficiary may believe that they have a right to certain assets or property that their deceased loved one didn't grant to them in their will. Beneficiaries can seek legal recourse to resolve their disputes.
Rights of Creditors to Recoup Debts They Are Owed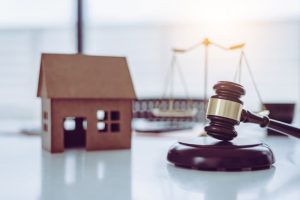 When a testator (someone who creates a will) dies, their debts don't just pass with them. A creditor may still have a right to recover their debts through the testator's estate when they die.
After a will is probated, the executor of the estate starts distributing the deceased person's assets and property. If the deceased person had debts that were still owed to creditors, those creditors can petition the court to force the estate to pay the creditors what they're owed before distributions are made to the beneficiaries of the estate.
Breach of Fiduciary Duty
Representatives and executors of estates, or trustees who oversee trusts, are in charge of managing and carrying out the duties assigned in the deceased person's will or trust. This is a large responsibility and a role that requires honesty. The responsibility and ethical obligation of the administrators, executors, and trustees are known as their "fiduciary duty".
If a beneficiary or other interested party to the estate has concerns about the actions of the executor or trustee, they can take legal action to remove them from managing the estate. If the breach included mismanagement or misappropriation of money or property, you may also be able to seek to recover money that may be owed to the estate.
Contesting a Will
As a person with interests in a deceased person's estate, you can contest the validity of the will by filing a lawsuit. You have to be eligible to contest a will and need to have legal grounds on which to bring their lawsuit. You can contest a will on the following grounds:
If you have a pressing question about an estate matter, reach out to us today.
Commonly Asked Questions
Estate planning isn't something many people have experience with until they feel the time comes for them to consider what happens to their assets when they die. When estate issues arise, it's common to have questions about what to do. When you hire an estate litigation attorney from Staubus and Randall, we'll answer any question you have and keep the communication lines open, so you know exactly what's happening with your case.
Below, we've answered a few common questions that our clients have had.
Do I have to go to court to resolve my legal matter?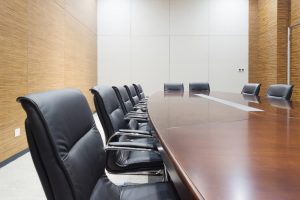 You may not have to go to court to resolve your legal matter.
In Texas, you may be able to go to mediation (a type of Alternative Dispute Resolution) to figure out a solution to your legal issue. Mediation is a more informal proceeding than a court hearing. A mediator, an impartial third party, facilitates discussions between you and the other parties. They aren't decision-makers, but they help all parties communicate productively to negotiate an agreement on the outstanding legal issue.
If your issue can't be resolved in mediation, you will likely need to go to court. Your case may need to be litigated in a trial, after which a judge or jury will decide on your legal matter.
How much time do I have to contest an estate issue?
If you have an estate dispute, you can file a lawsuit contesting it. But there is a time limit. The time frame within which you can take legal action is dictated by the statute of limitations. In Texas, the statute of limitations for contesting a will is two years from the date the will is validated by the probate court (a will has to be probated within four years of the death of the testator).
Contact the Staubus and Randall Estate Litigation Lawyers
If you're concerned about your rights to the estate of a deceased person, you need an experienced estate litigation lawyer to represent you in a legal action to resolve the issue.
The Mesquite, TX estate litigation lawyers from Staubus and Randall have decades of experience handling estate disputes with the care they require and the legal skills needed to achieve the best outcome for our clients.
To discuss how we may be able to help you resolve your estate dispute, contact our estate litigation lawyers at 214-691-3411 today. We have the experience you need.