Dallas Lawyers for Contesting a Will Due to Lack of Testamentary Capacity
If you believe your family member wasn't of sound mind when they created their will, you could pursue legal action to contest it. At Staubus and Randall, our team of estate litigation attorneys has decades of experience helping our clients challenge the validity of a relative's will.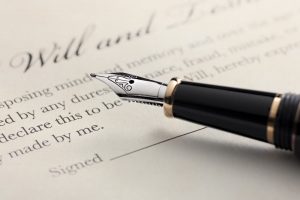 The person creating an estate plan must have testamentary capacity when they write the will for it to be valid. "Testamentary capacity" means they have the mental ability to understand their actions and the consequences of these actions when they write a will. They must also know their assets and who will receive them upon their death.
Families often encounter conflict when one or multiple people believe the will is invalid. Lack of testamentary capacity is a common ground for challenging someone's will. Taking this type of case to court requires a probate judge to review the circumstances and determine whether they can validate the deceased's will.
With over 100 years of combined legal experience, Staubus and Randall knows how to handle will contests effectively. We use our knowledge of state laws and legal procedures to create a strategy to try to reach a favorable outcome. When you hire us, we will work hard to meet your needs and remain by your side in the fight to ensure the proper administration of your loved one's estate.
Contact the Dallas estate litigation lawyers team of Staubus and Randall at 214-691-3411 today for a consultation. We'll discuss our services and how we can help you and your family.
The Role of Testamentary Capacity in Creating a Will
The testator, the person executing a will, must be in a state of mental competency at the time the will is made. Only then can the executor legally administer the estate as outlined by the deceased's final wishes. A valid will can only be created if the testator is of sound mind at the time. That means they have testamentary capacity.
Testamentary capacity means the testator:
Understands the actions they're taking
Understands the effects of creating a will
Understands the nature of the property in their estate
Identifies the heirs and beneficiaries entitled to the assets
It's crucial to understand that lack of testamentary capacity doesn't necessarily mean the testator is an older adult or suffers from a serious medical problem. Even if someone has dementia, the will they create could be legally enforceable as long as they were lucid at the time of execution.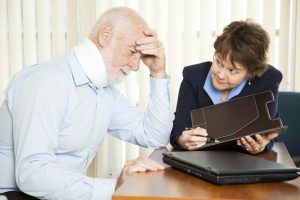 You can only prove a lack of testamentary capacity if the testator did not understand what they were doing while creating the will. Examples include:
They didn't know the document they signed was a will
They had no comprehension of the assets in their estate
They couldn't identify their beneficiaries, heirs, or next of kin
They had no knowledge of who would receive the property once they died
They couldn't understand the activity of executing a will and the effects it would have
If you want to contest your family member's will or fight against another person challenging the will's validity, contact Staubus and Randall right now. You should have a skilled and experienced legal team in your corner to help you fight to be sure your loved one's intentions are carried out.
Who Can Pursue a Will Contest in Texas?
Texas Estates Code 22.018 permits any interested person to challenge a will. An interested person includes the parties below:
Devisee, creditor, heir, spouse, or another person with rights to or a claim against the administration of an estate; and
Anyone interested in an incapacitated person's welfare, including a minor child.
If you are an interested person and have evidence to prove a lack of testamentary capacity, you could file your case with the probate court. However, you must follow a strict timeframe to challenge the validity of your family member's will.
Statute of Limitations for a Will Contest
According to Texas Estates Code 256.204, an interested person can initiate a lawsuit to contest the validity of a will any time during the two years from the date the court admits the will to probate. If you wait longer than that, your lawsuit will not be permitted.
A probate judge will review the will to determine its validity. If they validate it, it will be a challenge to proceed with legal action to fight against the administration of the estate.
Instead of waiting for the will to enter probate, you should file your lawsuit as soon as possible after your relative's death. Even though you're grieving and trying to cope with your loss, if you realize something is wrong with the will, you could file a lawsuit. However, pursuing legal action before a judge validates the will could benefit your case, so you should file quickly.
Why Hire Staubus and Randall?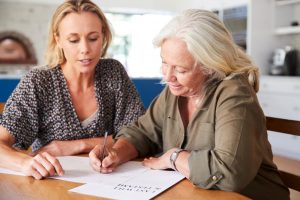 At Staubus and Randall, our Dallas estate litigation lawyers understand the uphill battle you face. A will contest can be a time-consuming legal proceeding. Whether you're challenging a will or fighting against someone else's lawsuit, you need a competent attorney to assist you.
When you hire us, we will take over your case and complete every step on your behalf. We maintain open and honest communication throughout any estate litigation matter. You will receive frequent updates about the status, so you know where your case stands and what to expect next.
Since 1992, we have built and maintained a solid reputation in the Dallas community. The work we do for our clients has earned us recognition by prestigious organizations, such as Texas Rising Star and Texas Super Lawyer. We also received an AV Preeminent® rating from Martindale-Hubbell.
Contact Us
At Staubus and Randall, we take pride in the level of service we provide. When you face a sensitive and emotional legal matter, you need guidance and support. Our team can develop a plan to handle the will contest carefully and efficiently. We can protect your rights and secure your family member's legacy with the appropriate strategy.
You shouldn't suffer the consequences of an invalid will after losing your loved one. When their assets and your future are at stake, you deserve an opportunity to fight for your relative's wishes. We are ready to represent you and take your case to court if necessary.
If you think a lack of testamentary capacity existed when your family member executed their will, contact Staubus and Randall right now. We can file a lawsuit on your behalf to challenge the validity of the will and prove the claim you're making. Call us at 214-691-3411 to schedule a consultation.