Murphy Estate Planning and Estate Litigation Attorneys
If you are currently in the process of planning what will happen to your estate after you pass, or if you are in the midst of disputes about the will of a loved one, you need an attorney with extensive experience dealing with these matters. The seasoned litigators at Staubus and Randall have the knowledge and skill necessary to give you the guidance you require in estate planning, so that you can protect your assets and secure the future of the people you care about.
The legal team at Staubus and Randall is also well-equipped to provide you with representation during any disputes regarding wills, guardianships, and trusts. Furthermore, our services also include providing advice to executors, trustees, and beneficiaries of wills so that they can be empowered with the knowledge of their rights and duties.
We invite you to contact the experienced litigation team at Staubus and Randall to schedule a consultation. Call us today at 214-691-3411, and we will give you a frank and clear overview of what your options are. We look forward to assisting you. If you have pressing questions about your case, feel free to contact us today.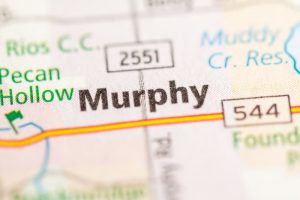 Who We Are
The Murphy estate planners and probate litigation attorneys of Staubus and Randall are proud to provide our clients with excellent legal representation in matters of estate planning and asset protection, as well as probate, trust, and guardianship litigation. We have had decades of success helping people protect their rights during estate and trust disputes.
We dedicate our professional practice to matters involving estates and the probate process. Our focus on this area of the law allows us to deftly handle not only straightforward estate and probate matters that are uncontested but also high-stakes estate, guardianship, and trust conflicts and lawsuits.
Our decades of practice have allowed us to fine-tune our innovative estate planning techniques to help you minimize the impact of income, gift, estate, and generation-skipping taxes. We also have the knowledge, skill, and experience necessary to handle asset protection planning for individuals and families, as well as succession planning for closely-held businesses. Our record of success demonstrates why so many people have turned to Staubus and Randall when they want to protect their assets from the risk of loss. Contact us today.
Practice Areas
The Murphy attorneys of Staubus and Randall have experience dealing with all areas of estate, trust, guardianship, and probate law. A few of the specific types of cases we handle include the following:
Trustee Representation
Trust Beneficiary Representation
What Is Probate Litigation?
Probate is the name of the legal process that governs the distribution of a person's assets after they have passed. After the decedent's debts are paid off, the remaining assets can be distributed to the beneficiaries of the will or to the heirs-at-law if no will exists. Depending on the particular circumstances, the process can be straightforward or controversial. If there are disagreements among beneficiaries, fiduciaries, or heirs-at-law, probate litigation may occur. Contact us today.
Probate lawsuits often occur in the following situations:
When there are questions or doubts about the legal meanings and effects of certain aspects of the will
When there are concerns about the validity of the will
When there is a belief that the will's executors or administrators are not correctly fulfilling their fiduciary responsibilities
When there is a dispute about pay on death or right of survivorship designations
When there are disputes about the validity of designations of retirement benefits
When there are disputes about the validity of designations of life insurance beneficiaries
When there are disputes about the identity of heirs-at-law (such as claims of illegitimate children)
When there are disputes about community property issues
When there is a claim of common law marriage
When a creditor files a claim against the estate
Some law firms may claim to have the capacity to handle these types of cases, but they may not deal with probate matters frequently enough to have the experience or skills necessary to help clients when cases involve conflict or complex litigation. The experienced attorneys at Staubus and Randall frequently handle all types of probate disputes in and out of the courtroom.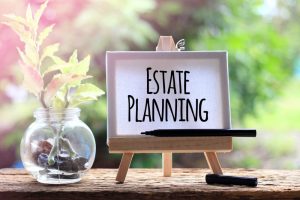 Why Choose Staubus and Randall?
The highly experienced estate litigators and estate planners at Staubus and Randall focus solely on matters relating to estate planning, probate, guardianships, and trusts. Our attorneys have a combined total of over 100 years of legal experience, and we bring our resources and finely-tuned skills to each case we handle. We are proud to offer the benefits of a large firm in a boutique atmosphere by personalizing our service to each of our clients. This is one of the reasons why Martindale Hubbell, a prominent law firm rating service, has given us the highest possible AV rating.
Find out exactly what Staubus and Randall can offer you by scheduling a confidential consultation. We will ask you about your situation and concerns, and we will give you a clear idea of what your options are. Contact us today.
What Should I Expect?
The Murphy estate planners and estate litigators at Staubus and Randall are passionate about protecting your best interests. We will want to find out the details of your circumstances, and we will want to see specific documentation so that we are best equipped to help you. The documents we will want to see may include:
List of assets you own
Bank account statements
Retirement and investment account statements
Business formation documents
Estate planning documents (e.g., wills, powers of attorney, trusts)
Death certificate (if applicable)
Once we get to know you, your financial situation, and your family, we will create a proposal so that you can consider what steps you want to take. We will then agree on a plan, which we will implement on your behalf.
Contact Staubus and Randall Today
Estate planning and probate litigation are important matters that require the utmost care. The experienced Murphy estate planners and estate litigators of Staubus and Randall are dedicated to serving our clients and treating them with the respect that we would expect our own family members to receive. Contact us today to schedule a consultation by calling 214-691-3411. We look forward to getting to work for you.