Wylie Estate Litigation Lawyers
If you need to file a lawsuit due to a dispute with the executor of the estate, a beneficiary, or another party, do not hesitate to contact Staubus and Randall. We could represent you whether you're contesting a will or holding the estate's administrator liable for breaching their fiduciary duty.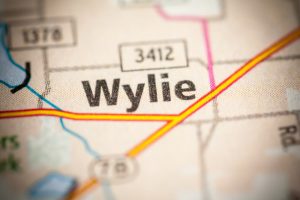 Losing a loved one can be emotional and overwhelming. If you're responsible for settling their estate or planning their funeral, you are already under enormous stress. Piling on a legal dispute might seem like too much to handle.
Despite wanting to take the time to grieve your loss, you must focus on seeking legal action. Administering the estate is a common battle among family members. You might believe an heir doesn't rightfully deserve a specific asset or that someone coerced your loved one into executing the will. Any disagreement can delay the probate process and require the court's involvement to resolve the issue.
At Staubus and Randall, our Wylie estate litigation lawyers have more than 100 years of combined legal experience. We know how to take on matters dealing with estates and create a strategy to meet our client's needs. When you hire us, our lawyers will fight to protect your interests and try to reach the best possible outcome.
Call Staubus and Randall to schedule a consultation at 214-691-3411 today.
Why Choose Staubus and Randall?
If you don't seek legal representation, you'll be unlikely to succeed in your case. Pursuing a lawsuit for estate-related matters is complex. The process requires following various steps and gathering valuable evidence. You might make a mistake that negatively affects the judge's ruling if you don't know what you're doing.
Facing a range of complications is common when a family member dies and leaves behind instructions in their will. The administrator or executor could mismanage your loved one's final affairs or take advantage of their authority for personal gain. You should not face them alone in court. Staubus and Randall can be the advocate you need during this devastating time in your life.
The Wylie estate litigation lawyers of Staubus and Randall understand the sensitive nature of a case like this. We are compassionate and supportive when clients come to us with an estate dispute. You can count on us to advise you about the available legal options and provide guidance during every step of legal proceedings.
Estate Litigation Cases We Handle
At Staubus and Randall, we represent clients in a range of estate litigation cases. The most common matters we take are listed below.
Contest the Validity of a Will
Any interested party, such as a devisee, heir, or someone else with rights to property in the estate, can challenge a will's validity. To pursue this type of case, you must have grounds, such as:
Beneficiary and Heir Disputes
Grieving is a normal process after someone's death. However, if your family member has a will, you must enter it into probate so the court can determine its validity and authorize the distribution of assets.
You could pursue legal action if you believe the wrong person received property or there was a mistake in the drafting of the will. Staubus and Randall could file a kinship dispute to prove your relationship with the deceased. We will fight to recover the assets you are entitled to so you can settle the estate and move forward with your life.
Creditor Claims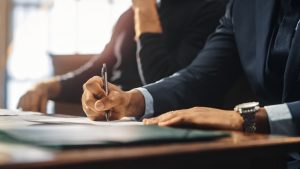 If someone owes money when they die, the creditor could go after the estate to pay off the debt. This process could delay probate and prevent the executor from using the assets to pay estate taxes or distribute property to the beneficiaries.
Staubus and Randall represents administrators, beneficiaries, and executors against claims made by creditors. We can determine whether the creditor made an error in calculating the amount of debt owed by your family member and move the proceedings along so you can settle this matter promptly.
Breach of Fiduciary Duty
The executor or administrator of an estate or trustee of a trust owes a fiduciary duty to the beneficiaries. They must protect the grantor's final wishes and fulfill all obligations while administering the estate.
A trustee, administrator, or executor breaches their fiduciary duty when they place their own interests above the interests of named beneficiaries. The most common types of breach of fiduciary duty include:
Misappropriating assets in the trust or estate
Participating in fraudulent activity
Withholding the property from beneficiaries and heirs
Commingling personal funds with estate funds
Using assets for personal gain
Failing to advise beneficiaries about relevant information regarding the trust or estate
Delaying administration of the estate
Failing to take reasonable steps in taking, preserving, or controlling the assets held in trust
At Staubus and Randall, our estate litigation lawyers in Wylie, TX, also handle cases involving issues such as:
Formal accounting
Conservatorship disputes
Guardianship disputes
Frequently Asked Questions
Staubus and Randall wants you to feel prepared when you pursue an estate litigation case. Below are the most common questions we receive from our clients. You should review them thoroughly, so you understand your rights. We can answer any question you have during your consultation.
Who can legally contest the validity of a will?
Only an interested person can challenge a will in Texas. An interested person includes:
Heir
Devisee
Creditor
Spouse
Any other person with a claim against the estate or rights to estate administration
How much time do I have to contest a will?
In Texas, there is a statute of limitations to contest a will. The statute of limitations allows a two-year timeframe to file a lawsuit from the date the will enters probate. However, filing suit before probate starts is a better option. Since a judge validates a will during the probate process, contesting it before that could benefit your case.
Can I seek compensation for my litigation expenses?
You could pursue compensation for various costs if you are the personal representative of the estate. Texas Estate Code 352.051 allows the recovery of compensation for reasonable and necessary expenses related to:
Collecting or attempting to collect debts or claims
Trying to recover or recovering property with a claim or title by the estate
Preserving, safekeeping, and managing the estate
Contact Us
Staubus and Randall has a track record of success and multiple awards from prestigious organizations like Super Lawyers. We also hold an AV® rating from Martindale-Hubbell, the highest possible rating.
Since 1992, our Wylie estate litigation lawyers have fought on behalf of our clients. We strive to provide quality legal representation to people in need. You will be our priority from the moment you hire us, and you'll receive dependable and aggressive estate litigation services.
If you face an estate administration dispute, call Staubus and Randall at [phone-number to schedule a consultation or reach out to us online.