Dallas Estate Litigation Attorneys for Executor Misconduct
Before their passing, your loved one created a will and named an executor to administer the terms of the will during probate. However, you have major concerns over the way the executor has conducted their duties throughout the course of the process, and you have a lot of questions as to what an executor can and cannot do.
All executors of estates are fiduciaries, and they have the authority to distribute funds from the estate to pay off creditors and deliver inheritances to heirs and beneficiaries. Since they have access to a decedent's financial assets, executors must act in accordance with all stipulations outlined in the will and administer the estate in the best interests of the estate instead of in their own best interests.
If you have concerns or questions about how the executor of your loved one's estate is handling their duties, you can contact us for assistance. The Dallas estate litigation lawyers of Staubus and Randall have more than 100 years of combined legal experience, and we can sit with you and discuss your questions and concerns so that you understand exactly the estate executor's roles and responsibilities. Call us at 214-691-3411, or reach out through our online contact form to schedule a initial consultation. We are here to help.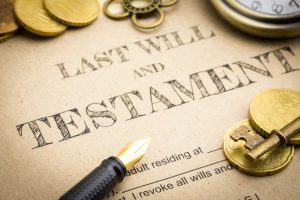 Executor Responsibilities
Regardless of their relationship with the deceased or the decedent's heirs and loved ones, an executor has several duties they must fulfill in their role. Texas Estates Code § 403.051 details the duties of an independent executor this way:
The executor shall provide notices "regarding presentment of claims" to all beneficiaries and heirs named in the will as well as to all secured creditors who have a claim against the estate. These notices usually appear in a local newspaper and must follow a specific format.
The executor must provide notice to any unsecured creditors who have a claim against the estate.
The executor can approve, deny, or take no action on a claim, and they can classify claims based on priority for payment.
Executors must qualify with the court before they can be named. An executor must be an adult over the age of 18 and be of clear and sound mind. In Texas, those convicted of felonies cannot act as executors, and there may be conflicts of interests with a particular executor candidate, or the person may be found to be unsuitable for the task. Contact us today.
Executor Misconduct
Since an executor has access to a decedent's financial assets, there is a tremendous amount of trust placed in the individual. While most executors conduct and fulfill their duties in confidence and with the utmost integrity, others seek to use their position for their own benefit. Even if the executor qualified for the role and was approved by the probate court, they can still act incompetently or improperly when administering the estate. Here are some of the common reasons for executor misconduct:
Failing to follow instructions or file the will with the probate court – The executor must follow all stipulations outlined in the will and make a full account of all the assets to be distributed. The executor must also provide public notices to creditors, heirs, and beneficiaries within certain timeframes, and they have many other duties they must perform in accordance with their role.
Gross misconduct, fraud, thievery, or mismanagement – The executor has access to the deceased testator's assets and property. They may not take any of the funds for their own use. Also, the executor is prohibited from selling assets at prices below market value or otherwise misvaluing the estate's property and assets.
Executor cannot fulfill duties – The executor may become incapacitated or otherwise be unable to fulfill their duties as an executor.
Conflict of interest – In certain situations, circumstances may arise that create a conflict of interest between the executor's interests and the best interests of the estate.
Those who are dealing with an incompetent or unethical executor have the option of petitioning the court to remove the executor and name a new one. Contact us today.
Removing an Executor
The probate court has the authority to remove an executor of an estate with due cause. The court will typically not seek the removal of an executor on its own and will do so only after a petition from the estate's aggrieved beneficiaries who provide evidence of executor misconduct.
Many times, a testator will name an alternative executor to step in should the primary executor not be able to fulfill their duties. If the will does not name an alternative executor, the court may look at other replacements, including surviving family members.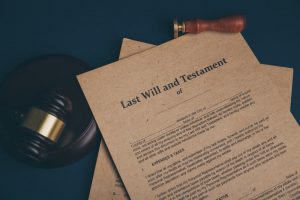 Contact Us for Help
You have been dealing with the loss of your loved one and have tried to move on. An important aspect of that process is administering your family member's estate and completing the probate process. The last thing you need during this time is to have to deal with an unqualified or unscrupulous executor who either cannot effectively manage their executor duties or has essentially stolen assets from the estate for their own benefit.
Here at Staubus and Randall, our lawyers have more than 100 years of collective experience dealing with executor misconduct and other serious disputes and issues affecting estates. Our estate and probate litigation lawyers are among the best in the country, and we have earned AV Preeminent peer-review ratings along with many other top endorsements and accolades from our peers.
One of Texas' premier full-service estate litigation law firms, we have successfully handled hundreds of complex cases involving executor misconduct, and we can help you through the process of investigating the executor's actions and prosecuting their misconduct to the fullest extent of the law. We will aggressively fight to hold the executor responsible while assisting you with the selection and placement of a new executor.
We are fully prepared to do whatever we can to help you through this difficult process during this already troubling time in your life. You can call our law office at 214-691-3411, or you can reach out to us through our online contact form.