What Is a Medical Power of Attorney?
A medical power of attorney (POA) is a legal document you create while you're making your estate plan. This document gives someone the authority to make decisions regarding your healthcare when you can no longer make those decisions for yourself. The person you appoint as your medical POA could instruct your medical team about treatment you don't want, medications you prefer, and end-of-life care.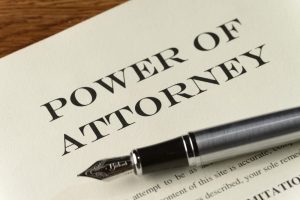 A medical POA should be someone you trust completely and who you know will fulfill their obligations and carry out your wishes. Even if they disagree with your decisions, they should be willing to carry out the plans you choose if you become incapacitated and can no longer speak for yourself. When you can't discuss your medical needs and wants, they are your voice.
Many people choose to create a durable medical power of attorney. A durable POA allows your agent to act on your behalf if something happens to you, preventing you from making your own decisions. Some courts assume a medical POA is durable, but you should explicitly state that in the legal document.
Elements of a Medical Power of Attorney
Medical POAs can also be referred to as:
Advance directive
Medical power of attorney directive
Advance healthcare directive
Power of attorney for healthcare
A medical POA focuses on medical decisions. You should write one according to state law. If you make an error or don't include the necessary signatures, someone could challenge its validity in court.
Most people think they don't need a medical POA unless they develop a terminal illness or physically disabling condition. However, this directive can be useful in many situations. For example, if you're in a car accident and end up in a coma, you can't communicate your wishes to your doctors. Your medical POA can step in and direct your healthcare team.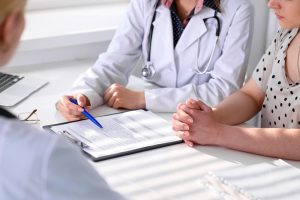 A person who's been given your medical power of attorney can make decisions regarding:
End-of-life care
Blood transfusions
Do not resuscitate (DNR) order
Medical supplies and devices
Medical facilities and providers
Organ and tissue donation
Home health care
Surgical procedures
Diagnostic testing
Medications
Long-term care facilities
Your medical POA can also access your medical records if necessary. Sometimes, reviewing this information can help make informed decisions about your care.
When Your Medical Power of Attorney Takes Effect
A medical POA becomes effective when you become incapacitated. You can also include instructions in your estate plan regarding specific events that authorize your POA to take over your healthcare needs. Examples include:
An accident puts you in a coma or unconscious state
You are under general anesthesia
A doctor diagnoses you with dementia or another disease that interferes with your ability to make good decisions
A medical condition, such as a stroke, causes communication issues
You have a lapse in mental health, resulting in incompetence
Your medical power of attorney can take effect whenever you choose. However, it typically becomes effective upon incapacitation. A doctor must confirm your condition in a written letter or in your medical records.
Choosing Your Medical POA
When creating an estate plan, you should carefully choose a medical power of attorney. The person you appoint must be a competent adult at least 18 years old. Minors can't act as anyone's POA.
You should also consider these characteristics when deciding whom you want to designate:
Remains calm in a tense situation
Communicates with family members regularly
Makes quick decisions regarding treatment and other necessary choices
Asks questions if confused about treatment options
Feels comfortable making vital decisions on the spot
Knows how to take control and instruct healthcare professionals confidently
Follows through with your directives regardless of personal opinions
Whoever you choose, it should be someone you know will keep your best interests in mind and follow all instructions you provide. If you can't trust the person you pick, they shouldn't be your medical POA.
How to Create a Medical Power of Attorney
Creating a valid and enforceable medical POA requires following these steps:
Determine whether you need a medical POA – If you want control over your healthcare decisions, you should designate a medical power of attorney. Without one, your doctors can make the decisions they believe are best while caring for you. That could result in extraordinary measures to keep you alive when that's something you don't want.
Pick a dependable agent – You should only choose a medical POA you know you can rely on to make the decisions you want to be made. An emotional or irrational family member might choose medical options that aren't in line with your wishes.
Complete the paperwork – You have to fill out several different forms to establish a medical power of attorney. It's only valid if you sign it in front of a notary public or two witnesses.
Contact Us
Staubus and Randall has a team of estate planning lawyers with over 100 years of combined legal experience. We assist Dallas clients with cases involving wills, trust, powers of attorney, and additional elements of estate plans. You can count on us to meet your needs and protect your future.
If you want to create a medical power of attorney for your estate plan, do not hesitate to contact Staubus and Randall. One of our Dallas estate planning lawyers can meet you for a consultation to discuss what we can do for you. Call now at 214-691-3411.