What You Should Know About a DNR 
An estate plan is more than an outline of how you want your assets divided after death. A complete estate plan should include provisions specific to your wishes after death, what medical treatments you want if you fall permanently ill, and who you want to be in charge of making critical medical decisions for you if you are unable to decide for yourself.
One piece of an estate plan that may individuals overlook is a do-not-resuscitate order or DNR. Should you consider adding a DNR to your estate plan or advance directive? At Staubus and Randall, we want you to be well informed about all your options. Here's what you should know about a DNR. If you have pressing questions about your case, don't hesitate to contact our legal team today.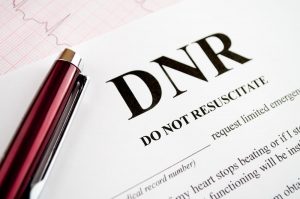 What Is a DNR?
A do-not-resuscitate order is a legally binding document signed by a physician that alerts other health care providers they are not to perform resuscitative measures. An active DNR will generally prevent lifesaving measures when a person stops breathing, their heart stops beating, or they suffer a medical emergency.
In Texas, a DNR order prohibits medical personnel from performing CPR, advanced airway management, and artificial ventilation. For a DNR order to be valid, the form must be written and dated by a patient declared competent. Contact us today.
Should You Consider a DNR?
Everyone has the right to make their own decisions related to medical care. In that sense, anyone can decide to obtain a DNR, even healthy individuals. Most healthy individuals don't contemplate their own mortality often. Therefore, most healthy individuals do not take the time to consider what lifesaving measures they are comfortable with medical professionals taking. However, accidents can happen. If you are in the process of creating an estate plan, you should also consider whether a DNR order may be appropriate for you.
Often, those living with a terminal condition, health care concerns, and those who are elderly are the people who will generally pursue obtaining a DNR. These individuals may have faced challenging medical decisions in the past and want to be fully in control of the outcome of their situation. Additionally, they may not wish to prolong or extend their life through CPR or resuscitative measures when they are already in such fragile conditions.
While CPR can be a lifesaving technique, there are misconceptions about its effectiveness in the elderly and those who are medically vulnerable. One study indicates that among the elderly, only three to five percent of patients survive CPR and are discharged from the hospital. CPR can cause broken bones and other medical complications and may not even be appropriate for some patients, meaning there is no medical benefit for certain people. When a person has gone too long without oxygenated blood, CPR may be effective in resuscitating them. However, the person could be left with brain damage and damage to vital organs, negatively impacting their quality of life.
Obtaining a DNR
If you are interested in obtaining a DNR, schedule a time to talk to your physician. You will want to bring up your concerns and discuss the potential benefits and risks involved in resuscitative efforts. Once you have more information and feel comfortable with your decision, ask your doctor to fill out a DNR form. Your doctor can fill out the DNR order, but standard DNR forms are also available through the Texas Department of Health and Human Services website. Once the forms are completed, your physician will place the DNR in your medical record.
It is also crucial to talk to your family about your wishes. Let them know you have filed a DNR and do not want resuscitative measures taken. Contact us today.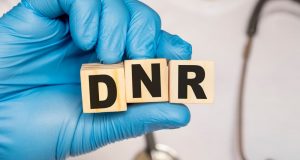 Keep These DNR Facts in Mind
If you have a DNR on file or are thinking about filing one in the future, keep these things in mind:
If you have a DNR on file, family members cannot override the document
If you are incapacitated, a health care agent or legal guardian can agree to file a DNR order on your behalf
If you change your mind, talk to your physician immediately. Your physician must be involved in rescinding a standing DNR order
A DNR does not change other aspects of medical care
 Contact a Dallas Estate Planning Attorney Today
Looking for more information about DNRs, advance directives, or living wills? Call the Dallas estate and probate litigation lawyers of Staubus and Randall today at 214-691-3411, or contact us online. We can help you manage all aspects of your estate plan and protect the things that are important to you.