One of the most common myths about estate planning is it's only for the terminally ill or wealthy. However, anyone of any age could benefit from creating an estate plan. Even if you don't have high-value assets or children, executing a will, trust, and other legal documents can protect your interests and your family's future.
There isn't a magic age when making an estate plan is necessary. You can begin right now. Execute your estate plan to protect your loved ones and take care of them even when you're gone. To discuss your estate planning options, contact us today.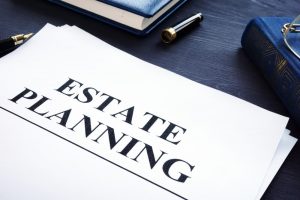 Documents Included in an Estate Plan
Many people picture millionaires with sprawling property, expensive jewelry, and fancy cars when they think of estate planning. However, an estate plan isn't as extravagant as it sounds. It can provide security during a person's life and after their death.
You can execute various documents while planning your estate. If you have questions regarding your estate planning, don't hesitate to contact us.
Last Will and Testament
A will outlines a person's final wishes and instructs an executor or administrator on how to administer the estate. A will can also determine which people should take on specific responsibilities, such as:
Managing your estate plan
Caring for minor children
Selling or taking ownership of property
Receiving assets
It's critical to designate your beneficiaries and update the beneficiary designations in your will regularly. If there's a death or birth in the family, you might want to change who you leave your assets to upon your death.
Your dependents should be named beneficiaries on bank accounts, so the funds transfer automatically when you die. You can also choose who you want to receive your retirement plan, real estate, personal belongings, and other property.
A living will might also be a good option if you want to instruct your loved ones on medical care should you become incapacitated. For example, if you suffer a coma from a car accident, your living will can outline your decisions regarding extraordinary life-saving measures and medical care. If you have a living will, your family can direct your medical team on what you want and don't want when you can't speak for yourself.
Power of Attorney
A power of attorney (POA) can serve multiple functions, including:
Making medical decisions upon your incapacitation
Handling your legal matters
Managing your finances
When you create a POA, it's vital to grant someone the authority to handle your affairs. You can execute a general power of attorney, allowing the chosen agent to manage various matters or create separate POAs to protect your medical, financial, and legal interests.
The three main types of POAs include:
Medical POA – A medical POA gives the agent authority over crucial medical decisions if you're unconscious, incompetent, or otherwise unable to speak for yourself. They can talk to your doctors about medications you avoid, surgical procedures you want, and have input on other medical services.
Financial POA – With a financial POA, your agent can make decisions regarding your finances if the circumstances prevent you from doing it yourself. For example, if you're in a different country for a significant period, you can give your agent authority over necessary decisions in your absence.
General POA – A general POA is a broad document allowing the agent to manage a range of decisions, including those involving business operations, financial transactions, life insurance purchases, and gift contributions.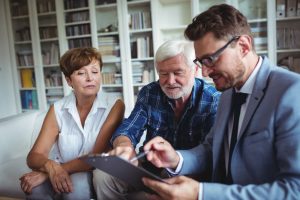 Trust
A grantor can set up a trust and transfer assets to be held in the trust until their death. Upon their death, the assets can be distributed to the named beneficiary without probate. Trusts are beneficial in estate planning because beneficiaries can receive the assets left to them without going through a time-consuming court process.
The appointed trustee is responsible for managing the account and transferring property when the grantor dies. If you set up a trust, you should choose a trustee you know will follow your instructions. It should be someone who will ensure that your beneficiaries receive your assets instead of transferring them to themselves for personal gain.
Common Life Events for Estate Planning
Significant events in life often spark a person's interest in creating an estate plan. The most common include:
Marriage or divorce
Buying a home
Birth of a baby
Acquiring new or high-value assets
Starting a new career
Opening a business
Death of a family member
Receiving an inheritance
Maybe something in your life happened to make you think about estate planning. If you already have a plan in place, you might have to make changes depending on the new circumstances. For example, if your named beneficiary dies, you need to amend the document and pick a new beneficiary.
Contact Us
Staubus and Randall believes in helping our clients secure their futures and protect their interests. When you're creating an estate plan, you want to ensure that your loved ones receive specific assets and won't face the burden of making important decisions on your behalf when you die.
Call Staubus and Randall at 214-691-3411 right now, or reach out online to schedule a consultation with one of our Dallas estate planning attorneys. You can discuss your needs with us, and our legal team will help you execute an estate plan that benefits you and your family.