If you are the executor of a will or you're trying to determine what happens to a family member's assets after their passing, you may be asking yourself whether you need to hire a lawyer to help you with this process. The probate process can be complex, depending on your situation and the size of the estate, and it's important to have guidance from an experienced team of attorneys.
The Dallas Estate Litigation Lawyers from Staubus and Randall can support you through the entire process, relieving you of the stress that comes with managing a family member's estate.
What Does a Probate Attorney Do?
A probate lawyer specializes in estates and legal issues regarding probate. Probate is the legal process by which a deceased person's belongings are transferred to family members or other beneficiaries after death. A will that directs how the estate should be distributed makes the process simpler. If the person died without a will, some of the property may need to go through the probate process in order to finalize the estate.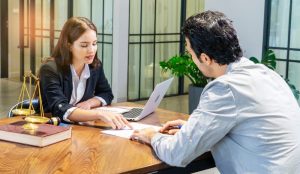 A probate attorney can assist with some of the following tasks related to management and finalization of an estate:
Reviewing wills
Distributing real estate and other property to beneficiaries
Resolving life insurance issues
Cataloging assets of the estate
Appraising the value of real estate
Settling disputes with family members or other beneficiaries
Paying debts owed by an estate
Filing documents with the probate court
The probate process includes many steps and deadlines, with a lot of paperwork and legal terms to understand. It could be a simple process or it could go on for a very long time.
An experienced probate attorney can help guide you through the probate process and can make sure you don't miss an important step that could be costly later on. In the case of a dispute, a knowledgeable probate lawyer is essential. In a difficult and emotional time like this, it's crucial to have an experienced professional who can provide the support you need.
Why Hire Staubus and Randall?
The probate attorneys at Staubus and Randall have been handling the estate needs of Texas clients for decades. Our firm specializes in estate litigation, guardianship, trust planning and trust litigation, and we excel in estate planning and asset protection.
We have many years of probate courtroom experience, and we have a record of success with high-stakes will contests and complex dispute resolution, as well as routine probate matters and estate administration. Staubus and Randall has achieved an AV rating, the highest legal rating from the law firm rating service Martindale-Hubbell.
What Property Doesn't Need to Go Through Probate?
Property that was owned solely by the decedent or accounts in that person's name only may need to go through the probate process in order to transfer to family members. Not all assets must go through the probate process, however. You may be able to avoid the probate process for the following types of assets:
Retirement accounts, such as an IRA or 401(k), with a named beneficiary
Wages or salary owed to the decedent
Property in a living trust
U.S. savings bonds that are co-owned
Distributions from a pension plan
Proceeds from a life insurance policy
Vehicles with a transfer-on-death registration
Your probate attorney can review all of the assets in question and help you determine whether they need to go through probate. The assets may qualify for "small estate" procedures that avoid probate.
Are There Drawbacks to Doing Probate Without a Lawyer?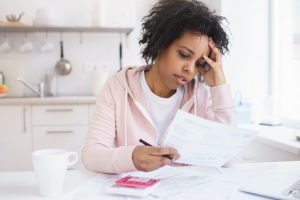 It is possible to probate an estate without hiring a probate lawyer. If the estate is simple, and many of the assets don't need to go through the probate process, an attorney may not be required. However, debt payment, taxes, and asset distribution are all complicated processes on their own. Hiring an experienced probate lawyer like the ones at Staubus and Randall means that you can be sure that all the details are covered.
If the estate involves a business, commercial real estate, or is particularly valuable, a probate lawyer is a must. The State of Texas requires full court supervision for estates valued at over $75,000, and in most cases, you will need an attorney for this type of case. If there are disputes among family members regarding the estate, you will need a skilled lawyer.
Talk to a Dallas Probate Lawyer Right Away
Managing a will or an estate can be a complicated and arduous ordeal, even more so if you're grieving the loss of a loved one. The Dallas estate litigation attorneys of Staubus and Randall have many years of experience in estate planning and asset protection. We have helped hundreds of satisfied clients with their estate planning and litigation needs and we can make the probate process as stress-free and simple as possible for you too. Call us today at 214-691-3411 or fill out our contact form to set up a consultation.