How to Figure out How to Divide My Estate Amongst My Heirs
Imagining what life will be like for your family after you die is difficult. It is one of the main reasons people put off making an estate plan in the first place. However, the idea that your death may lead to arguments among your heirs over your estate can be a particularly painful thing to think about. It is not uncommon for siblings to argue about who should get what, and due to the emotional memories attached to many possessions, these confrontations can become serious very quickly.
One of the chief purposes of a well-considered will is to prevent the drama that can come about when there are unclear intentions about how assets should be distributed. By communicating with your family and anticipating the kinds of problems that may arise when you are gone, you stand a much better chance of ensuring that your passing does not have any unnecessarily adverse effects on your heirs or their relationships with one another.
If you, or your loved ones are facing questions on how to divide assets, don't hesitate to contact our experienced legal team at Staubus and Randall today. We're here to help.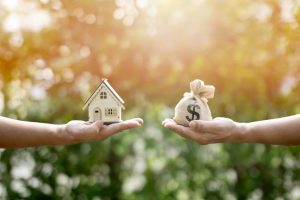 Prioritize the Most Important and Valuable Items
When drafting your will, avoid making it overly long by attempting to list every item in your possession that you want to keep in the family. Instead, create a list of the most valuable and important items, and attach that list to your will.
It might be helpful to have a conversation with the members of your family about the items that each person holds most dear. This can help you to make these decisions and broker compromises if more than one individual wants to inherit the same thing.
You can create this list informally before you collaborate with an attorney to execute your formal will. Alternatively, you can write the attachment afterward. In either instance, while this document does not need a witness, it may be a good idea to have the statement witnessed and dated if you think there is a chance that it might be challenged. Either way, be sure to keep the statement with your will so that it is readily accessible to your executor.
Other Options
If there are valuable items that nobody expresses a particular wish to own, you can direct that these items be sold. For example, if you have a highly valuable piece of art, you can choose to have it auctioned off after your death. The proceeds can then be distributed equally among your heirs.
You can also get appraisals for your items ahead of time so that you can understand their monetary value. This can allow you to stipulate how to distribute the proceeds when high-value items are sold. Alternatively, if one of your heirs expresses a particular desire to have one of these items, you can stipulate that they can buy out those who would be otherwise entitled to a share of it.
One further option would be to employ a lottery system to distribute physical items. The executor of your will can preside over the process, and each heir can draw a number to determine the order in which they will select the items that are available. Contact us today.
Lifetime Gifts
You may also wish to consider giving some of your assets away while you are still alive. Doing so will reduce the amount of work that needs to be done when you are gone. There are a few things to keep in mind when you make gifts to your family:
Ensure that everyone is aware that you are giving something away and to whom. Otherwise, there may be accusations of theft after your death.
You have the option of making a "deed of gift" for physical items, which will allow you to maintain possession of them while you are alive.
Be aware that there may be considerable tax consequences for your heirs if you give away items that appreciate greatly in value.
Have a conversation with your estate planning attorney so that you can understand all the implications of making gifts during your lifetime.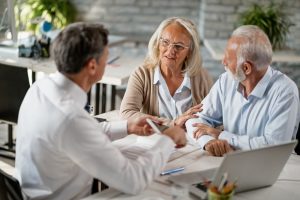 Speak to a Dallas Estate Planning Attorney Today
Even if you think you are dividing things in a perfectly fair way, there may be unconsidered circumstances that can lead to disagreements. For example, if one of your children has spent a lot of time and resources caring for you later in life, they may feel that they deserve a greater share of the estate than their siblings do.
Speaking with the Dallas estate planning attorneys of Staubus and Randall can help you understand how your individual situation should determine how you divide your assets. We will do everything we can to ensure you have all your bases covered so that your family has clarity about your estate after you have passed. Call us today at 214-691-3411, or reach out online for a consultation about how we can best help you.