A power of attorney (POA) is a legal document granting someone the authority to manage your affairs if you're unable to yourself. A POA can become effective once you sign the document or if a specific event occurs, such as incapacitation.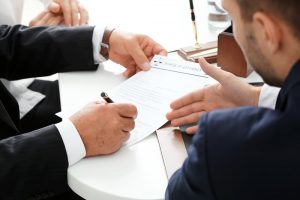 When you create a power of attorney, you can appoint an attorney-in-fact, also called an agent, to make decisions on your behalf. There are multiple types of POAs you can draft depending on the kind of affairs you want your agent to manage.
The agent you choose does not have to have a legal background. However, they must be at least 18 years old and of sound mind. You should pick someone you trust to make the decisions you would make regarding your assets, finances, medical care, and any circumstances that arise. Your agent should be a person you know will act in your best interest and who will be willing to carry out the wishes you outlined in the POA.
Types of Power of Attorney
There are different types of POAs. Each one has a unique purpose and offers distinct benefits. You can designate a different agent for each or one person to handle all of your affairs. The different types of power of attorney include:
Durable and non-durable POA
Limited POA
Springing POA
Medical, financial, or military POA
General POA
Durable and Non-Durable Power of Attorney
A durable POA goes into effect if you become incapacitated due to an accident or illness. The signed document allows the agent you choose to make specific decisions on your behalf.
You can decide whether you want your agent to have authority over your decisions upon signing the POA or when a medical provider deems you to be incompetent. You can also appoint a specific doctor you trust to determine whether you're incompetent.
A non-durable POA is effective until you become incapacitated. If you don't create another legal document to determine what should happen if you're deemed incompetent, no one will have the authority to speak on your behalf if you can't speak for yourself.
Limited Power of Attorney
A limited POA grants your designated agent authority over minimal matters. You can set the conditions for the affairs your agent can handle if a specific event occurs, such as when you experience a medical problem or take a business trip to another country. Instead of making all of your decisions, they can only make decisions based on predetermined circumstances.
The most common affairs listed in a limited POA include:
Collecting debts
Facilitating business transactions
Selling real and personal property
Managing real estate
Springing Power of Attorney
A springing POA becomes effective when a healthcare professional deems you to be physically incapacitated or mentally incompetent. A qualified doctor must declare you mentally incompetent or physically incapacitated before your attorney-in-fact can make decisions on your behalf.
Medical, Financial, or Military Power of Attorney
A medical POA grants your agent the responsibility and authority over medical decisions. If you're incompetent, unconscious, or unable to speak for yourself for any other reason, your appointed agent can communicate your wishes regarding healthcare to your doctors.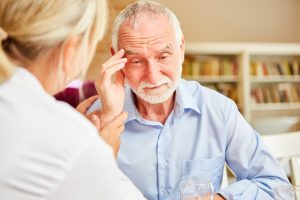 For example, if you have a strong opinion about life support, you can include that in your medical power of attorney. You might not want doctors to use extraordinary measures to keep you alive.
A financial POA allows your agent to make financial decisions on your behalf when specific situations prevent you from being present. For example, if you're traveling abroad for an extended period, you can give your agent the authority to make important decisions about your finances in your absence.
You can even create a financial POA to kick in if you're mentally incompetent or incapacitated and unable to make sound financial decisions.
A military POA allows someone you choose to manage your finances while you're performing your military duties. That person can access your accounts, file taxes, and complete additional financial tasks if you cannot do those things yourself.
General Power of Attorney
A general POA is a broad power of attorney granting your attorney-in-fact authority over a range of decisions, such as:
Providing gift contributions
Purchasing life insurance
Managing business and financial transactions
Operating a business
Settling claims
Your designated agent can protect your interests and handle matters outlined in the document while you're traveling, if you become incapacitated, and in various other situations.
Speak to an Experienced Estate Planning Lawyer Today
Contact an estate planning lawyer from Staubus and Randall immediately if you want to create a power of attorney and don't know which one would be most beneficial for you. You need guidance to choose the right POA to cover your specific circumstances and to help you draft an enforceable legal document so no one can argue its validity. Call 214-691-3411 now for an appointment.