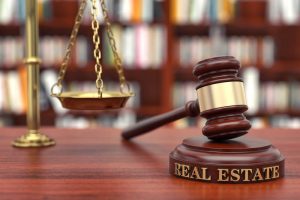 If you have a loved one suffering from Alzheimer's, you understandably have concerns with how the progression of the disease will affect them goring forward and what types of treatment and care they will need. Additionally, if they have not yet created an estate plan, they might not have the powers of attorney required to successfully manage their care in the way they would wish.
Luckily, you have many options available to help ensure your loved one with Alzheimer's is protected and provided for during their battle with the disease.
Estate Planning Options for Those with Alzheimer's
As a long-term and progressive disease, Alzheimer's will require a lot of money and resources to treat and manage throughout the remainder of your loved one's life. Many people are financially unprepared for the ordeal, and they also have no legal documents in place to specify wishes and instructions for health care, life-sustaining treatment, or what will happen to their assets upon their passing.
After being diagnosed with Alzheimer's, your loved one should consult with legal and financial professionals as soon as possible. Although your loved one can make important decisions now, they will lose that ability as the disease progresses, and they will have to be of sound mind and deemed competent to make decisions in order create important documents to protect them in the future.
Therefore, your loved one needs to meet with an estate attorney to draft the following. You should also make sure they are filed with the court, or appropriate party, and that they are readily accessible to you and other pertinent parties when needed:
A will that details their wishes and instructions regarding their assets and beneficiaries as well as their end-of-life details
A living will to specify their wishes and instructions regarding lifesaving or life-sustaining treatment
A durable power of attorney for financial decisions
A medical power of attorney for health care decisions
An advance health care directive, such as a do not resuscitate order
Even if your loved one already has a will or other estate documents, those documents may need updating after the Alzheimer's diagnosis. Your loved one will need to have an attorney review them and make changes as needed.
Financial Documents and Protections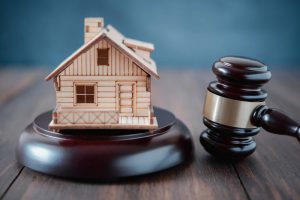 Treating and managing Alzheimer's is expensive, and the costs will only increase as the disease progresses. You will need to sit with your loved one and carefully review their finances to determine their ability to cover the costs they may incur. Your estate planning attorney can help you with this, and they may partner with financial advisers who can help you and your loved one create a plan to provide funds for their care and treatment.
Along with ensuring your loved one will have funds available to pay for care and treatment, you will also need to protect those funds when your loved one has progressed to the point that they can no longer make financial decisions on their own.
For that reason, you need to ensure you have the following documents in place:
A durable power of attorney – This will grant an agent your loved one designates to make financial decisions on their behalf when they become incapacitated or incompetent.
A living trust – More versatile than a will, a living trust can be used while your loved one is still alive, and it does not have to go through probate. It can cover a wide range of assets, and the funds can be used to pay bills and other costs associated with your loved one's treatment and care.
Special Needs Trusts
These trusts, also sometimes called "Supplemental Needs Trusts," are allowed through a federal statute. People who are disabled can receive benefit from the trust assets and income. These trusts are only useful in particular circumstances. To determine whether your loved one is eligible for a trust of this type and whether they would benefit from one, they'll require the advice of an experienced estate planning attorney.
Contact Us
There might be other options available, and the experienced Dallas estate planning attorneys of Staubus and Randall will explain all of the options and help your loved one create a solid estate plan that will provide for and protect your loved one and their family going forward.
However, your loved one needs to create their estate documents while they still can make important decisions, so you should contact us as soon as possible at 214-691-3411 to request a confidential consultation.